5 Easy and Budget-friendly Classic Winter Recipes for College Students
During the colder months of the academic year, many college students feel overwhelmed by their course load. Even while this time of year is filled with joy, it also comes with its fair share of pressure. It's easy to feel overwhelmed by all the festivities as well as the lingering studies.
Some students try to stay ahead of the curve by getting extra help. You can find a plethora of homework helper sites by simply typing "write my essay" or "do my assignment for me" into a search engine if you decide to request online aid with writing your assignments.
Now imagine, with all of the demands on their time, it can be difficult for them to find the time to prepare meals and make merry with friends. They are still deeply involved in college activities. The step to get a plant to study better is already in place for later, but now is the time to enjoy a hearty winter meal. There are many delicious recipes that you can make on a budget.
If you're a college student looking for easy, tasty recipes that won't take up too much of your precious study time–you're in the right place. In this article, we'll share five delicious recipes for busy college students.
Gingerbread cookies
The first recipe on our list is for gingerbread cookies. What is winter if not for gingerbread cookies? This recipe uses brown sugar and molasses to give the cookies a rich, sweet flavor. These are simple to make and are always a hit with family and friends alike. If you're looking for an easy way to enjoy your winter morning, this is it!
Ingredients:
3 cups all-purpose flour
3/4 tsp baking soda
1/2 tsp ground cinnamon
1/8 tsp ground cloves
1/2 cup butter, softened
1/2 cup brown sugar
1 egg
1/2 cup molasses
1 tsp vanilla
1/8 tsp ground ginger
1/8 tsp ground nutmeg
Instructions:
Mix flour, baking soda, cinnamon, ginger, cloves, and nutmeg in a medium bowl. Set aside.
In a large bowl, beat the butter and brown sugar together until light and fluffy, about 2-3 minutes. Beat in the egg, molasses, and vanilla extract until well combined.
Gradually add the dry ingredients to the wet ingredients, mixing until a soft dough forms.
Divide the dough in half and wrap each half in plastic wrap. Chill the dough in the refrigerator for at least 1 hour or up to 3 days.
Preheat the oven to 350°F and line a baking sheet with parchment paper.
Place the granulated sugar in a small bowl.
On a lightly floured surface, roll out half the dough to about 1/4 inch thickness. Use cookie cutters to cut out the gingerbread cookies and place them on the prepared baking sheet.
Roll the remaining dough and cut out more cookies. Repeat until all the dough has been used up.
Roll the edges of the cookies in the granulated sugar.
Bake the cookies for 8-10 minutes or until they are set and just starting to brown around the edges.
Remove the cookies from the oven and let them cool on the baking sheet for a few minutes before transferring them to a wire rack to cool completely.
Repeat with the remaining dough, re-rolling and cutting out any scraps.
Enjoy your gingerbread cookies while you relax from schoolwork! You can decorate them with icing or sprinkles if you like.
Mashed potatoes
Mashed potatoes are another classic dish that's perfect for a winter feast! Here's a recipe for basic mashed potatoes that you can make with your roommates and friends for dinner.
Ingredients:
2 pounds potatoes, peeled and cut into 1-inch cubes
1/4 cup milk
1/4 cup unsalted butter
1/4 cup sour cream
Salt and pepper, to taste
Instructions:
Place the potatoes in a large pot and add enough water to cover them. Bring the water to a boil over high heat, then reduce the heat to medium-low and simmer the potatoes until they are tender for about 15-20 minutes.
Drain the potatoes and return them to the pot. Add the milk, butter, and sour cream, and mash the potatoes until they are smooth and creamy.
Season the mashed potatoes with salt and pepper to taste. Serve immediately.
I hope you enjoy these classic mashed potatoes! To give them a different flavor, you can also add other ingredients, such as chopped herbs, grated cheese, or cooked bacon.
Panettone French toast
French toast is always a crowd-pleaser, but sometimes it's fun to switch things up and make something new for a winter breakfast or brunch! This panettone French toast recipe has all the flavors of traditional French toast without fussiness — layer some slices of homemade panettone between two pieces of bread and fry them up in butter until golden brown on both sides. Here's a recipe for panettone French toast that you can try for breakfast:
Ingredients:
4 slices panettone bread
2 large eggs
1/2 cup milk
1/2 teaspoon ground cinnamon
1 tablespoon unsalted butter
For the topping:
1/4 cup confectioners' sugar
1/4 cup chopped nuts (such as almonds, hazelnuts, or pistachios)
1/4 cup dried fruit (such as raisins, cranberries, or apricots)
Instructions:
Whisk together the eggs, milk, and cinnamon in a shallow dish. Dip each slice of panettone bread into the egg mixture, making sure to coat both sides.
Heat the butter in a large nonstick skillet over medium heat. Add the coated bread to the skillet and cook for 2-3 minutes on each side or until golden brown.
While cooking French toast, mix the confectioners' sugar, nuts, and dried fruit in a small bowl.
When the French toast is made, transfer it to a plate and top it with the confectioners' sugar mixture. Serve immediately.
I hope you enjoy this panettone French toast recipe for a winter brunch! You can also serve it with maple syrup or whipped cream on top.
Spaghetti Carbonara
This quick and easy pasta dish is perfect for college students on a budget. You'll need spaghetti, eggs, bacon, and parmesan cheese to make it.
Ingredients:
● 1 pack of Spaghetti
● 4 Eggs
● 3-4 bacon slices
● A slice of Parmesan cheese
Instructions:
Cook the spaghetti according to the package instructions, and while it's cooking, beat the eggs in a small bowl.
When the spaghetti is done, drain it and return it to the pot.
Add the beaten eggs and the cooked, crumbled bacon to the pot and stir until the eggs are cooked and the spaghetti is coated.
Sprinkle grated parmesan cheese and serve hot.
Eggnog from scratch
After cooking all your meals, it is nice to have a refreshing drink to wash down while you recline on your couch, watch your favorite show, and take a well-deserved break from your reading. Here is the recipe.
Ingredients:
1 cup of sugar (if you want vanilla-flavored eggnog, substitute half a teaspoon of vanilla extract)
3 cups milk (1/2 cup if you're making the non-alcoholic version)
4 eggs (2 if you're making the non-alcoholic version)
Instructions:
Blend it till it froths up (about one minute).
Serve immediately over ice cubes or refrigerate for later use.
Conclusion
In conclusion, many easy and budget-friendly recipes are perfect for college students during the cold winter months. Whether you're cooking for yourself or for a group of friends, these recipes are sure to be a hit. So, if you're a college student looking for delicious and inexpensive winter dishes, give these a try and see what you think!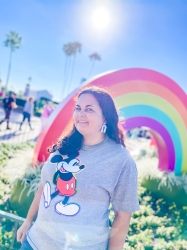 Latest posts by Krystal | Sunny Sweet Days
(see all)