Easy Save A Lot Holiday Appetizers: Quick Charcuterie on a Budget!
This post is sponsored by Save A Lot. All opinions are my own.
The holidays can be busy and quite stressful for many, but there are simple hacks you can try to make your holiday simple! Thanks to Save A Lot, I can stock up on a budget without worrying! I wanted to share two easy appetizer ideas for you to get started on your Christmas and New Year's party planning. Let me know which one you choose to make!
Budget-Friendly Holiday Tips
The key to holiday hosting on a budget is finding the right products at a great price point. Save A Lot is the grocery store that offers high quality products people want! With exclusive private label products, you have a variety of brands that rival name-brands. Plus, there is a 100% money back guarantee on every purchase. Buy it and try it – and let us know what you think!
As for the holidays, your holiday menu doesn't have to break the bank. Visit Save A Lot to grab your holiday meal menu items without a lot of fuss.
Some of our favorite Save A Lot brands include Pickwell Farms (canned, frozen and dried fruits & vegetables), Coburn Farms for dairy, Ginger Evans baking ingredients, Dish'd for easy meal and side starters, and McDaniel's coffee. Check out my holiday haul which includes items for sharing and for our pantry. We definitely stocked up on a budget.
As for the holiday recipes, let's get started! These are two appetizer ideas you can put together quickly!
We love a good cheese and meat board so bring on the charcuterie! You don't have to spend a lot of money to have a charcuterie board (even though that is the rumor!). Start off at Save a Lot and look for salamis, deli meat, and more to get started. Pair it with Coburn Farms cheese cubes and experiment with different flavors and combinations.
In about five minutes and less than $10, you can make this board!
Another appetizer idea is to pair your favorite flavors together in a home-made salad with flair. I love trying new things around the holidays, and we made a spicy dressing from scratch with Coburn Farms sour cream and paired with a crunchy and cheesy salad that will go well with our holiday ham!
Start off with a chopped coleslaw base or fresh spinach. It's up to you and your family's tastes (and yes, Save A Lot has produce!). Top with tortilla strips, cheese, tomatoes, and this homemade dressing.
Ingredients
1/2 cup sour cream
1/4 cup ranch-style salad dressing
1/2 cup Picante sauce
1/4 teaspoon chili powder
Simply combine in a bowl and enjoy on top of your salad!
If you're ready for the main course after these appetizers, don't miss Save A Lot's holiday sales! Save A Lot has Sugardale Ham. It costs $0.79 per pound from 12/11 through 12/24 (limit one per customer).
I would love to hear your holiday menus! What are you serving? Do you go for ham or do a lot of party appetizers like we do?
Free Meal Plan Ideas
Looking for an easy free meal plan?! I have you covered. Here's a sample of what meal plans you can expect if your sign up for my email list.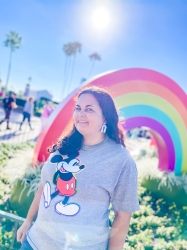 Latest posts by Krystal | Sunny Sweet Days
(see all)