How To Make Your Party Unforgettable
Parties are a great time to cut loose and have fun. Whether you're shaking off the work week or celebrating an event, parties bring people together in laughter and merriment. If you're hosting a party, you want it to be memorable. Anyone can throw just any party, but you want your party to be one people are talking about for years to come. So the question is: how do you do it? Well, here's how to make your party unforgettable.
Have a Vision
Before you buy the food, drinks, decorations, and utensils, you need to have a vision. Your vision should be the idea that everything you do will be based upon. You need to know what your party will look like, how it will be decorated, and what it says about the event or evening to come.
There are many options when it comes to a theme. You can make it a relaxed, carefree, or even a black-tie affair. Just make sure that you have a clear idea in your head. Then, every decision you make, from the decor to the napkins, should be about serving that vision and making it a reality.
If you are unsure about your vision, take a few adjectives and see if they fit the party. For instance, go through wild, casual, elegant, or formal. If, when speaking those words, one of them jumps out at you, then you can build your vision from there.
Have a Guest List
Having a guest list will help you set boundaries for the number of people at your party. It will help with budgeting and logistics. If you choose not to have a guest list, then there's always a chance that the party devolves into something you never intended. Go through your contact list and invite those who would enjoy a party like the one you are throwing. If social conventions dictate that you invite people who wouldn't enjoy it, then that's okay. Make sure you leave space for significant others or friends on your guest list. You always want a mix of familiar and new people to mix things up.
Invitations
Make sure that your invitations are clear on what the theme is and what is required for dress. For instance, if you're having a luau-style party, then does everyone have to wear grass skirts? If it's a formal affair, then your guests should know that from the invitation. There should be no questions as to what the guests should expect and what their expectations are. You can send fun, creative invites by email using an editor like Canva or keep it informal. However, it's always best to ask for an RSVP. Some people won't reply and will show up anyway, but at least you'll know the numbers.
Location
Your party will need a suitable location. Choosing the right location is crucial when planning a party as it sets the tone for the entire event. The location can give you an idea of what kind of food and decorations to plan. For instance, for an outdoor party, you might opt for casual snacks and finger foods that are easy to eat while mingling, while for an indoor formal party, you may consider a sit-down dinner with several courses.
When it comes to decorations, an outdoor party provides an opportunity to incorporate nature as part of the theme. For example, for a troll-themed party, outdoor natural surroundings would be a perfect fit, and inflatable decorations can enhance the overall look and feel of the event. A giant inflatable troll character could be an excellent centerpiece for an outdoor setting, creating a fun and immersive experience for guests. Customized inflatables are the key to making the theme come to life as they can be shaped and designed in any possible way that can be thought of, thus making it a perfect choice for decorating your outdoor venue. In contrast, such a decoration might not be appropriate for an indoor event.
Sometimes you will want to find a location that fits the theme, such as a banquet hall or a cottage by the lake. The sky's the limit here, but you will be beholden to your budget. If you choose a location that is anywhere other than your home, make sure it has the amenities you need. There should be a fridge at the very least for storing drinks. There should also be a spot for you to set up food tables and enough bathrooms to service the amount of people. Make sure the venue is easy to access and has enough parking. You don't want people to bail on your party because they couldn't find it or they had to park ten blocks away. 
Activities
A lot of parties are amazing with just some drinks and good company. However, you should throw an extra bit of excitement in there by having some games and activities. For example, why not have a limbo line for your luau party? You can also have drinking games or card games. There are plenty of fun and spooky games for a Halloween party. If it's going to be a party with children, make sure that there is a lot to do. Coloring books, face painting, and children's games will make it more fun than watching the adults standing around and talking.
You want your party to be memorable, so set up a spot to take photos. Formal parties are usually in the lobby, where groups can spread out. However, you can also have a "photo booth" with accessories, cut-outs, and funny costumes to add fun to the photos.
Music
The music can absolutely make or break your party. If you want people to dance, then make sure you have catchy tunes with a beat. You need to worry less about what you like and more about what you think your guests will enjoy. Hire a DJ if you need clarification on what songs are appropriate for what setting. Or, look through your music service and see if there's a ready-made playlist for occasions like yours. As always, try to make the music fit the theme. For example, if it is a country and a western party, play country. At a Christmas party, play holiday music. You don't have to have every song match, but a good selection should be sprinkled in for good measure.
If you want to tap a keg or have a BYOB night, that's fine. However, throwing a truly great party takes preparation and planning. Keep all of these steps in mind to make your party unforgettable.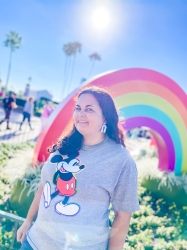 Latest posts by Krystal | Sunny Sweet Days
(see all)