How to Have the Best Memorial Day BBQ Event
Whether you're social distancing or staying in lockdown status, hosting a Memorial Day BBQ for your immediate or extended family is an excellent way to enjoy the beautiful weather outside. Today I'm sharing some tips to help you have the best Memorial Day BBQ event regardless of who's coming or not.
During our current climate, many are unable to celebrate this holiday together, but you can enjoy the holiday with your household members by following my tips to make the best of this holiday during social distancing.
How to Have the Best Memorial Day BBQ Event
Prepare Your Grill
Chances are your grill has been out of commission for a few months now, due to the cold weather season. Pull your grill out of storage and get it all cleaned up. Make sure you have propane, wood, or charcoal to use for whatever fuel method your grill uses.
My Favorite Grilling Recipes:
Check Utensils
Check all of your grilling utensils for wear and tear. Consider purchasing new grilling utensils to replace any damaged items so that you're ready for Memorial Day grilling. You'll want to make sure the utensils don't have any rust and have been washed thoroughly before use.
Get the Decorations
Even if you're only hosting a Memorial Day BBQ event with your household members, you can make it festive with some fun Memorial Day decorations. Purchase some fun red, white, and blue decorations online so that you can whip up a fancy display for the best Memorial Day BBQ event ever.
Plan the Meals
You'll want to have a variety of food available so that your family can sit outdoors and enjoy the delicious smell of grilled food. Take into consideration what each family member enjoys and make options for those picky eaters.
Don't Forget Snacks
Stock up on easy snacks to share. We recently were able to try Barbara's Cheese Puffs. These ultimate crunchy, super cheesy puffs are bursting with real cheeses combined with stone-ground corn; a delicious and wholesome gluten-free snack that comes in five different flavors that are perfect with lunch or straight out of the bag!
Other easy snacks for your backyard BBQ include fresh fruit or one of these ideas below!
Easy BBQ Snack Ideas
Make Festive Drinks
Most liquor stores are open and so are the bigger grocery stores, so make sure you get all of the supplies ready to make festive drinks. You can make some kid-friendly options that feature red, white, and blue colors and some adult-friendly drinks so that everyone has something festive to quench their thirst during this Memorial Day BBQ event. We love making these jello shots, but a sweet tea sangria is good too!
When it comes to having the best Memorial Day BBQ event, it's important that you start preparing now so that you have all of the supplies in time for this holiday weekend. Some online stores have delays in shipping, and others aren't offering as many meat options. Be certain to review all of your grocery list items ahead of time so that you can have the full stock of food, drinks, and decorations in time for Memorial Day weekend.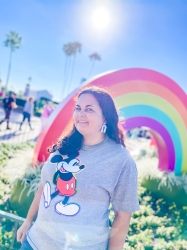 Latest posts by Krystal | Sunny Sweet Days
(see all)