Meatless Burger Bar Party: Vegetarian Party Ideas
Celebrate summer with a burger bar party inspired by the flavors of MorningStar Farms® Burgers! We created burgers topped with our favorite condiments including sliced cheese, and we cooled off with refreshing Nestlé® Sparkling Water. Keep reading to style your own backyard get together, and get ready to enjoy more time together with your family snacking on simple meal ideas!
Burger Bar Inspiration
To plan the party, I hit Walmart and stocked up on all our essentials. I looked for MorningStar Farms® Spicy Black Bean Burgers, Arnold® Country Potato Sandwich Buns, Great Value™ Cheese, Hunt's® Natural Ketchup, Gulden's® Spicy Brown Mustard, Cholula Original Hot Sauce, Kleenex® Wipes, Pringles®, Ziploc® Brand Bags, and Nestlé Sparkling Water.
Are you ready to create your own burger bar?
You can bring the burger bar home to create your own experience just like I did. I knew I wanted to try the NEW Morningstar Farms® Veggie and Meat Lovers Quarter Pound Veggie Burgers since they fill your bun with MORE flavor and leave you feeling full every time. Plus, each quarter pound burger is perfectly seasoned and packs each bite with plant-based protein and tasty veggies. I also went with my other favorite MorningStar Farms® product, the Spicy Black Bean Burger for an extra kick, and the veggie lovers burger has 12 different veggies, 2 seeds, and 2 grains, plus 10 grams of plant-based protein.
Once you have your burger ingredients, get ready to pick your favorite toppings!
Summertime Burger Recipe
Here is how I created my flavorful burgers.
I used spicy black bean burgers, Havarti sliced cheese, Cholula Original Hot Sauce, and a warm toasted burger bun.
You can mix it up though with ketchup, mustard, or your other favorite condiments.
How will you create your burger?
A good sandwich bun makes all the difference when creating your burger. You can toast them if you want for a boost to your burger if desired. Other ways to upgrade your burger include deli sliced cheese (thick slices for more flavor!), mixing condiments like ketchup and mustard, and including the right sides for snacking. The pizza and BBQ flavors of Pringles® are fun flavors to try!
Cool off at your burger party with Nestlé Sparkling Water. It is made with real spring water, real fruit flavors, and refreshing bubbles. I love that it is free of calories, sugars, sweeteners, colors.
Are you ready to enjoy summer?
Meatless Recipe Ideas:
Free Printable Meal Plan
Looking for easy meal plans? When you sign up for my email list, you receive access to weekly meal plans including cocktails and desserts. Here's a quick sample!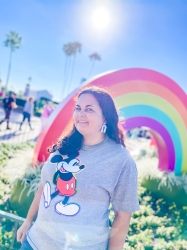 Latest posts by Krystal | Sunny Sweet Days
(see all)