Be a perfect host: 7 Tips to throw a great house party
Thinking of planning a house party and inviting your friends and family over for a fun and memorable evening? Great idea! However, a spectacular house party requires a lot of planning and preparation. From food and drinks to decoration, a host must remember every décor detail.
If you love inviting people to your home and do not want your party to suck, we are here to help you be a perfect host by throwing a great house party.
1. Plan Ahead
A smart host starts their first step by planning everything and creating a list. Also, this is the most important tip if you really want to make your house party a crazy one. Start by setting a date for the party and sending out invitations well in advance. This will but your lovely guest's plenty of time to plan their schedules and make arrangements to attend the party.
When planning your party, consider the size of your space and the number of guests you will be inviting and create a list of them. If you invite a lot of people to a small space, your guests could feel uncomfortable and suffocate. So, make sure to invite people according to the space in your house.
2. Choose a Theme
Whether it's an adult or a child, everybody loves theme parties. Also, choosing a theme for your house party can add an extra element of fun, spice, and excitement. Some popular themes for house parties include the 80s, Halloween, disco, Hawaiian luau, Hollywood, and play-acting. Do not just think of your interest while selecting a theme; give your guests some priority and consider the interests and personalities of your guests, and try to choose something that will appeal to everyone. A theme of everybody's interest will already give you the tag of a great host, and all your lovers will attend the house party with excitement and craze.
3. Prepare the Food and Drinks
Food and snacks are the most important part of any party, and they could either make or break your house party. So, it is very important to take special care of this section. When planning your special party menu, consider your guests' dietary restrictions and preferences. Try to know what your guest wants, whether vegan, non-vegetarian, fast-food, or gluten-free. This will give you plenty of food options to prepare for and make your party perfect.
Consider creating a signature cocktail or mocktail that fits your party theme to make your party even more spicy and special. You can also set up a self-serve bar or drink station of famous Australian wines, allowing your guests to play with their own drinks. Depending on the theme, a pizza in Austin can also be a great and easy option, but of course, still consider food restrictions and the diet of guests.
4. Create a Party Playlist
Any party is incomplete without some great songs to shake that booty on. Just create a crazy party playlist with a mix of genres and styles that will appeal to all your guests. You can also ask your guests to suggest songs or artists they would like to hear, which can help create a more personalized and inclusive atmosphere and make the house party a blast.
5. Set the Mood with Lighting
Proper lighting can cheer up the mood as well as the vibe of the house party. However, simple lighting can be boring for parties, so you can consider using string lights, candles, or dimmer switches to create a warm and welcoming ambiance. You can also use colored lights or spotlights to create a more dramatic, spicy, or festive atmosphere.
6. Entertainment Ideas
In addition to music, you can include other entertainment ideas for the guests. This can include board games, party games, karaoke, or even a photo or selfie booth. These activities will keep your guests engaged and entertained, and they can have fun throughout the night.
7. Be a Good Host
Last but not least, it's time to be a great host and enjoy the party yourself! Make sure to greet your guests as they arrive with some welcome drinks and make sure they feel welcome and comfortable.
Just relax and take a breath! This is your house party. It does not matter whether everything goes according to the plan; if you follow these 7 steps, you can create a fun and memorable experience for your guests that they will talk about for years to come. Whether you're hosting a small gathering or a big bash, with a little effort and creativity, you can throw a house party that your guests will love.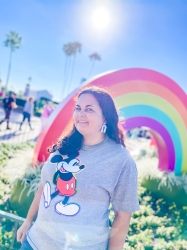 Latest posts by Krystal | Sunny Sweet Days
(see all)