5 Unique Party Ideas For Hosting A New Year Bash At Home
The New Year is approaching, and once again, at-home celebrations are imminent. You cannot expect to party at your favorite venue because the Omicron variant is rampant. Home is the safest place to ring in the New Year with your loved ones. While the ongoing pandemic is a reason to worry, you can spread joy and cheer by organizing a fun-filled party at home. But try something different as no one wants to celebrate virtually for another year. Let us share some unique ideas for hosting a New Year bash at home.   
Fire up the barbecue
An outdoor barbecue is an excellent option if you can bear the winter chill. You can set it up on the balcony or the deck instead of the open lawn. Grill your favorite recipes and gather around the barbecue for warmth. Have some blankets and quilts at hand to beat the cold winds. It is easy to follow the social distancing norms when outdoors, so it is a relevant idea this year.
Plan a movie night
A festive party with your favorite movies and best friends is a great way to celebrate. You can create a wishlist of movies to screen according to the likes and preferences of your gang. Put up a big screen in your living room, turn out the lights, and have bagfuls of popcorn to create the ambiance. Binge-watch all night after you ring in the New Year at midnight.
Host a cannabis dinner
Hosting a cannabis dinner is another good idea if you have a gang of cannabis-loving friends. Just make sure your guests are over the legitimate age. You can have infused edibles on the menu and arrange vaping sessions for the invitees. Pick your stash and buy some glass bongs so that everyone can have one for themselves. You can check KING's Pipe link for more info and explore the latest tools in your budget. Also, make sure that everyone follows the safety rules and goes low and slow with cannabis.
Organize a treasure hunt
A New Year bash for your loved ones can become memorable with a treasure hunt. The idea is ideal if you have little ones on your guest list. Surprise them with cute gifts for the special occasion. You can hide these gifts around the house and leave mind-boggling clues for the young recipients. They will be more excited about hunting down their presents than getting them.
Enjoy a game night
Think beyond the conventional song-and-dance parties this New Year and enjoy a game night with your besties. Pick age-appropriate games for your guests as you will want them to have a good time. Also, ensure that the players follow the social distancing rules while playing. Board games make a good option, or you can opt for fun with musical chairs, poker, or Uno.
Partying at home is the best way to celebrate this New Year as the virus is around and active. Try one of these ideas to go the extra mile with the celebrations and excitement.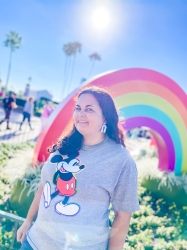 Latest posts by Krystal | Sunny Sweet Days
(see all)