The Best Snacks to Power Your Day
This post is sponsored by Tyson Foods, Inc. All comments and opinions are my own.
I find myself busier now working from my home office than when I worked outside of the home. I often fall into the bad habit of not taking time away from my work to prepare myself lunch each day. I am always looking for a quick solution, so I can power through a busy workday. That is why it is so important that I keep snacks on hand like these Jimmy Dean® Protein Packs™.
Best Way to Start Your Day
After getting the kids off to school in the morning I like to sit down and plan out my day. I take a few minutes before diving into my busy workday to go over my daily to-do list and determine which items have priority. Taking this time to mentally prepare for the day is imperative.
During my quiet morning planning time, I enjoy the Jimmy Dean Protein Packs. Although the protein packs come in three different varieties, my favorite is the turkey variety. I love that each item inside the ready-to-eat pack has protein. It's the best way to start your day.
Do you keep a handwritten planner? With today's growing use of technology, having a little me-time to plan with pen and paper helps keep me focused. I still love the art of writing down my to-do list. By physically writing with a pen it helps me remember and prioritize better than just my digital plans.
I still love looking back over my old planners and tracking my progress; both personal and professional goals.
Best Snacks to Power Your Day
With an excellent source of 14g of protein, this Jimmy Dean Protein Packs are the best go-to snack or breakfast solution. No need to microwave, just open and enjoy.
With my mornings so busy getting kids out the door, I love how easy and quick I can grab Jimmy Dean Protein Packs to eat for breakfast. I have never been one to consume a large cooked breakfast. I no longer forget to eat with the ease of this snack pack.
The Jimmy Dean Protein Packs in the turkey variety come with delicious bite-size fully cooked ground turkey, high-quality natural Monterey jack cheese pieces, and a hard-boiled egg. The small turkey sausage balls are perfect for munching on. They taste great straight out of the refrigerator.  The protein pack serves as finger food so no need to pack utensils to enjoy.
The hard-boiled egg comes in an individually wrapped package to lock in freshness.
The individually wrapped hard-boiled egg is easy to open on the go. No scissors needed. The package has a perforated easy-to-tear side, which makes the protein pack a quick and easy snack solution for at home or on the run.
You can find these Jimmy Dean Protein Packs in the refrigerated section of your local HEB. Beyond my favorite turkey pack, you can find two other varieties as well.
Jimmy Dean Protein Packs- Ham 3oz
Jimmy Dean Protein Packs- Almond 3oz
Jimmy Dean Protein Packs Are Best For:
Quick and easy breakfast solution
Mid-day snack
On-the-go protein option
Enjoy after school
Snack for extracurricular activities
Protein for game or practice
Late night cram study or work session
How will these Jimmy Dean Protein Packs save the day for you and benefit your snack time? I prefer the turkey pack for breakfast, the almond pack for a midday snack and the ham pack for late night working. Eating a quick protein filled snack when working late after the kids go to bed helps me power through.
Pin this: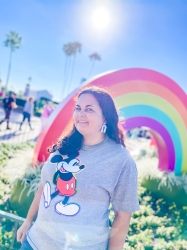 Latest posts by Krystal | Sunny Sweet Days
(see all)