Holiday shopping can be stressful and overwhelming, especially when it comes to buying gifts for the kids in your life. It can be hard to think of something that won't break the bank but will still make them smile. But don't worry – we have you covered! Here are some great ideas for quick gifts that will make any kid's holiday extra special.
Quick Gifts For Kids
Headphones: Kids ALWAYS need headphones, especially now with all the technology in schools. We were able to try Tribit, which are high-tech Bluetooth Kids' Headphones. The starlet design is SO cute! Designed with kids' hearing in mind, these headphones include the recommended 85dBA volume limit and Sound Refiner technology that effectively reduces the sound volume at 2-4KHz to further reduce the risk of hearing damage.
The Bluetooth 5.2 technology allows kids to connect to any of their devices whether they are working on schoolwork or listening to their favorite music. The headphones offer 54 hours of playtime so they don't have to worry about charging them and just 10 minutes of charging time equates to 4 hours of playtime. Available in an exciting blue colorway, the headphones also feature LED light accents, ultra-soft ear cushions and a foldable design to make the headphones easier to take on the go.
L.O.L. SURPRISE! B.B.'s BORN TO TRAVEL: L.O.L. Surprise B.B.'s Born To Travel just launched for Nintendo Switch, PlayStation, Xbox, and PC. Play as your favorite character and become a L.O.L. Surprise! doll to unlock special versions of your character. Take on challenges like delivering L.O.L. Surprise! balls to fans. Travel the world by playing 30 stages across five new cities including New Fab City, Queen Island, and Neon Desert. Put on a show to show off your collections in fashion shows and music concerts. Party with friends by teaming up in the L.O.L. Surprise! dolls store!
CodeMonkey: Introduce your young learner to the ever-important skill of coding with an Online Education Gift Voucher from CodeMonkey. This award-winning platform is the best gift for 10 year olds, teaching fundamentals in a fun and interactive computer game format. Learning this valuable language today will set them up for success in our increasingly digital world – open the door to endless possibilities!
ARK: Survival Evolved for Nintendo Switch: This game has been released for the Switch with tons of updates and improvements. Dinosaur Discovery is sold as a stand-alone game and is also included in the massive ARK: Survival Evolved game for Switch.
My son is a huge fan of ARK: Dinosaur Discovery and enjoys the storytelling and graphics. We were thrilled to be able to review this game this year, and if you have a little one who loves dinos, you will too!
Gift cards: Gift cards are always a safe bet when it comes to purchasing gifts for kids. Choose from a variety of stores, like Amazon, iTunes, or their favorite clothing store. This way, they can pick out exactly what they want and feel like they have control over their own present. Bonus points if you get them an e-gift card so they can spend it right away!
Playing Card Set: Gifting a playing card set is a fun and affordable way to give kids hours of entertainment. Whether they use it for poker night with their siblings, or for a family game night, cards are always a hit. You can purchase decks of cards at any local store and even customize them with special designs or photos if you'd like!
Coloring Book and Crayons: Coloring is a great way for kids to express themselves creatively while giving them something fun to do on those cold winter days. Pick up one of those giant coloring book sets that come with hundreds of pages of fun designs as well as dozens of crayons or markers, and watch their eyes light up!
Craft Supplies: Kids love getting hands-on with crafts and DIY projects. You could give them paints, markers, stickers, clay — anything that sparks their creativity! These types of gifts are especially great because kids can use them again and again to create new works of art every time.
Games & Puzzles: Games and puzzles are always sure to bring hours of joy to any child. Whether it's a board game or a jigsaw puzzle, these kinds of gifts encourage children to think critically while also having fun with friends and family members. Plus, many games come with expansion packs that can be purchased later on down the line when the original version has been mastered!
No matter what kind of budget you're working with or what kind of kid you're shopping for, buying quick gifts doesn't have to be complicated or expensive. A little thoughtfulness goes a long way – so get creative with it! Playing cards, coloring books, crayons, and board games are all excellent options if you're looking for something easy yet memorable this holiday season. Happy shopping!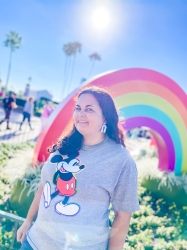 Latest posts by Krystal | Sunny Sweet Days
(see all)