Spring Cleaning + Declutter Tips: 20+ Things You Can Sell on Facebook Marketplace Now!
Thank you Facebook Marketplace for sponsoring this post. There's something for everyone!
Spring Cleaning + Declutter Tips: 20+ Things You Can Sell on Facebook Marketplace Now!
There is no better time than NOW to declutter your home. If you're anything like me, you have a treasure trove of items that are begging for a new home. Why not make a little money off of the items that you are not using? Facebook Marketplace is going to be your one-stop shop for decluttering your home and selling your items. In fact, it is an easy and convenient way to discover and buy items as well! Let's take stock of what you have around your home and determine what you no longer need, and let Facebook Marketplace do the rest.
Life is hectic. Most of us can accumulate a crazy amount of stuff without even knowing where it came from. It's so easy to become overwhelmed by it all, and it usually happens before we even realize where everything came from. Keeping the things that clutter your life can not only cause you to be stressed, but it can also result in lost time and money. Instead of holding on to those things that don't matter, SELL them. If you're ready to declutter and add more money to your bank account, keep reading. From furniture and home decor, to clothes and electronics, turn your items into cash with Facebook Marketplace. Make room for something NEW!
I've created a list of 20+ items that you can declutter and SELL on Facebook Marketplace. Simply snap a few photos of your item, write a brief description, and name your price. Get ready to clear some room and give your home a new look by refreshing your space for less with home decor and locally sourced furniture.
20+ Items You Can Sell on Facebook Marketplace NOW  
Clothing that doesn't fit or you don't wear. The clothing that hasn't been worn in at least six months or doesn't fit, let go of. Don't hold onto things that will fit "one day." Someone else can fit into it NOW and would appreciate the addition to their closet!
Christmas/holiday decor. If they're unused, consider selling them. You only use these items once a year, if that, so if they've gone a few seasons without seeing daylight, then it's time to say goodbye.
Unused Toys. Encourage your children to upgrade their toy stash. By selling what they don't use and giving another child the ability to find joy in their older toys, they can learn how to EARN money to buy new things.
CDs. I don't even have a stereo anymore. Do you?
Baby items. By far one of the most helpful things that Facebook Marketplace can do is connect you with other individuals in the same stage of life as you! As your children grow, consider buying and selling baby items on Facebook Marketplace.
Children's clothing. We go through clothes seasonally and sell clothing in bulk.
Books. Just keep your favorites. Give yourself a limit for how many you want to own. You don't need hundreds!
Knick-knacks that you no longer display. If it's in a box or doesn't have a space on the mantel, get rid of it.
Video Games and DVDs.
Sports Gear. No longer in baseball or soccer? Help a family that needs sports gear this season by selling it on Facebook Marketplace!
Dishes/Cookware: As someone who takes a lot of photos of food, I regularly purge and buy reused dishes. I am constantly cleaning out our kitchen!
Extra vases: You really only need one or two.
Puzzles and Board Games.
Cookbooks. I love cookbooks, but I know storing them isn't practical…especially in a small space. Since everything is available online as well nowadays, I recently sold A LOT of my cookbooks.
Handbags not used in 6 months. Keep one or two favorites and let someone else enjoy the others.
Shoes. My son has grown out of shoes before he even got to wear them. I love knowing that I am helping out another parent by selling my son's shoes on Facebook Marketplace.
Bedding. If you've upgraded your bed size, clear out the smaller sheet sets.
Kitchen appliances. If you don't use it at least once every month or so, it's time to say goodbye. This was REALLY hard for me, but I had a mixer that I sold on Facebook Marketplace. I had purchased it about FOUR years ago and it was NEVER used. Shame.
Tools.
Baking dishes.
Wall art.
Furniture. One of my favorite things to buy and sell on Facebook Marketplace is furniture. In fact, once you have decluttered using inspiration from this list, you can give your home a fresh, new look! Type in and search what you are looking for (think end tables, mirrors, artwork, etc.) and narrow it down by price and location.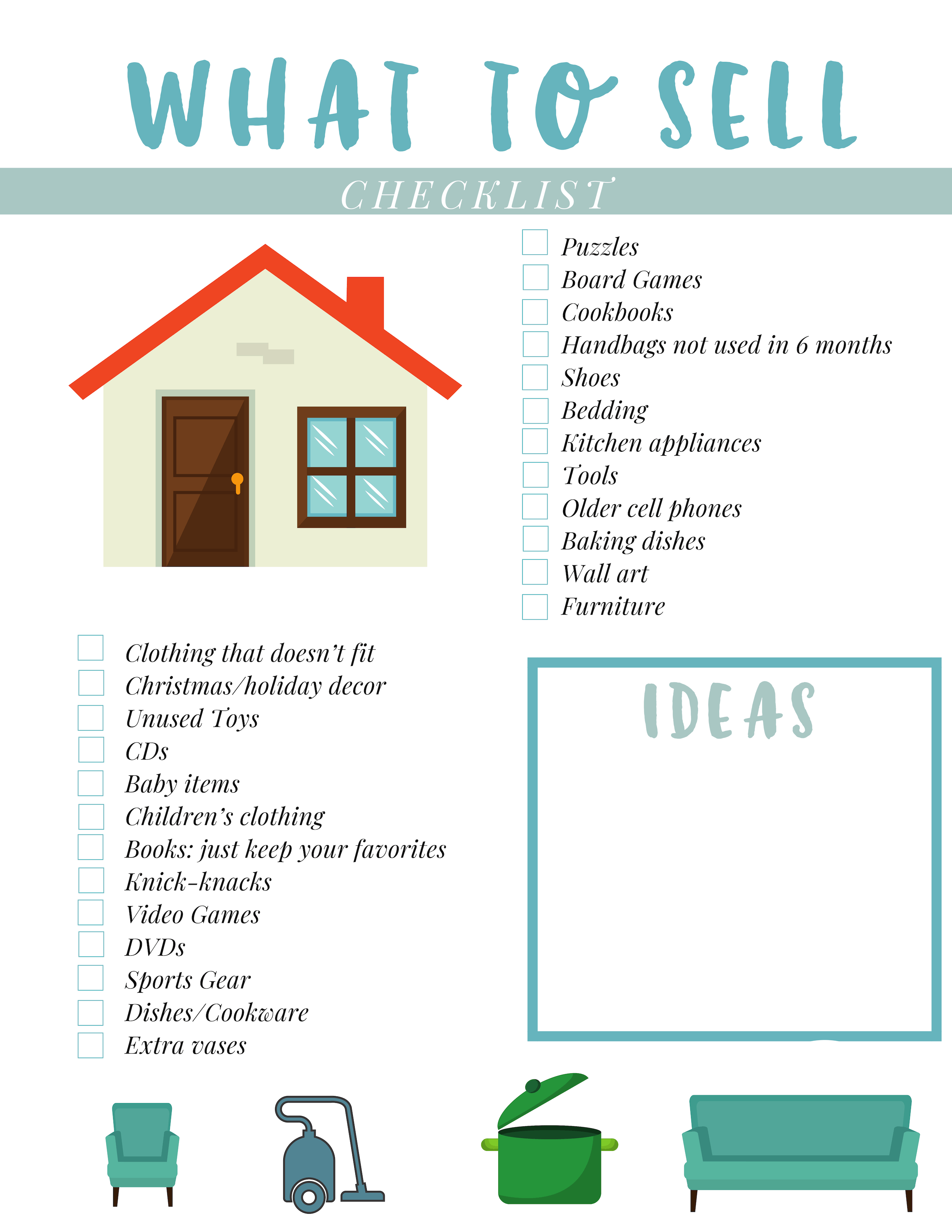 I can't wait to see how you declutter using Facebook Marketplace. Use this printable to help you get started. Let me know in the comments what is the BEST item you have found on Facebook Marketplace.
Home Decor Ideas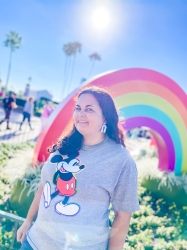 Latest posts by Krystal | Sunny Sweet Days
(see all)