Taking Care Of Home Maintenance Duties
Right now, many of us are finding ourselves with excess time to tend to our home duties. It can be nice to curate your environment, particularly if you suddenly have plenty more free time than you may have envisioned. That being said, no matter what goes on in the world, life still goes on, and life going on means the continual need for daily maintenance and self-care.

For this reason, to the extent you're able, using this time to help attend to some home issues can be a great idea. For instance, it may be that now you find the time to address your need for reliable, secure roofing, while for another it can mean finally addressing the overgrown garden, or the winter damage that has taken place therein.
No matter what you identify as needing your attendance, it's not difficult to see just how despite our best intentions, we cannot keep on top of everything. The act of always taking care of our homes could use a little positive influence then. We hope to help you with that:
Deep Cleaning
Deep cleaning can help a home feel brand new, and for the most part, it's quite a therapeutic use of our energies. Remember that no matter how you care for your home, it's important to make things right for you. This means that pulling out the bed and vacuuming underneath is a good idea, but only if you have the time to organize all of your under-bed storage items without feeling overwhelmed. For a large family house, this can be the work of a full week. Yet if you get everyone involved, this can be a great use of your time.
Small Repairs
Small repairs matter. They can prevent you from having to call out big repairs. At this time in 2020, that can be a good idea, pending important essentials such as booking roof work. For instance, you may decide to reupholster your kitchen table by sanding and varnishing it, and even repainting it with creativity. Or, maybe you wish to tear down the carpet on your stairs to reapply a new form of thinner or thicker carpeting. Whatever you do, be sure you have the tools to perform a complete job, and the know-how to get this right. Small repairs add up, but they take real effort.
Reorganizing
Reorganizing your home can help you see it in a new light. For instance, you may decide to move the location of kitchen appliances, or re-orient your kitchen table for more space. This sounds silly, akin to a game of room Tetris to begin with, but the truth is that these efforts can absolutely revolutionize how you look at your home and the renovation potential within. A living room can feel so much different just by placing the television and coffee table in new locations. Give it a try, you may find that your need for extensive improvement is superseded by angling your couch in a different direction. That's certainly cheaper.
With this advice, we hope you can more easily take care of your home maintenance duties.
Home Decor Tips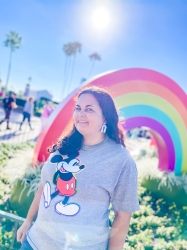 Latest posts by Krystal | Sunny Sweet Days
(see all)