Qualities to Look For in an Oil Tank Removal Company
Oil tanks are both a boon and a bane to the common American household. It's a good heating system, especially if you live in a cooler area during winter. However, maintenance costs and fuel costs can be high, so other heating methods such as a furnace might seem like the better option. The good thing is that you aren't stuck with oil tanks forever.
If you think it's time to remove that oil tank in your backyard, you need to call for help as soon as possible. Don't try to remove the oil tank on your own, as you're just putting your health and safety at risk in doing so. Removing an oil tank isn't too complicated, but it does require the right materials and experience. The good news is that there are many oil tank removal companies that can do the job for you. The problem is, there are many options to choose from; it becomes tougher to know which of them is worth every bang for your buck. Here are some standards you need to consider first.
Licenses
One of the first things you need to look for immediately is licenses. Removing an oil tank is a delicate matter, and some governments regulate the usage and removal of some. In some areas like New Jersey, being an oil tank removal company means having to secure the right licenses first as a standard.
In New Jersey, oil tank removing contractors need to be certified with the local DEP. In some other areas, the companies also need to be certified in the Subsurface Evaluation and Tank Enclosure. These certifications are important for you as an owner as these only mean that you are getting the best service possible.
Aside from getting assurance for the quality of their work, the certifications also mean that the oil removal contractor is also fully-insured and bonded. These are important traits to have as it means the company is ready to own up to their actions just in case something goes wrong during the removal of the tank.
Reputation
When it comes to services like these, a good reputation is a must. Companies with a good reputation are a must for any type of service you avail of, but it's definitely more important when it comes to the removal of oil tanks, as the experts from Simple Tank Services say. Obviously, you'd want to use the services of a contractor that has already pleased other customers before.
Removing an oil tank isn't a one and done process. Contractors will have to remove the tank from the underground and cover up the hole afterward. There are many parts of the process that service providers need to be careful with. Only those that take care and precision in doing each of these steps are worthy of being called reputable by other customers.
How does one check for a company's reputation, you ask? This is the easy part as thanks to the internet. It's now easier than ever to check for a company's reviews online. Before you call and avail the services of a company, make sure to check for reviews and testimonies online. Always go for a company that has a four to a five-star rating from other customers.
You can look for these reviews by searching on Google and checking out the reviews from people that already availed of the service. Some service providers also showcase the reviews they get on their website but keep in mind that they could be cherry-picking the best reviews only, so this might not be the best option available.
Perhaps the best way to check for a company's reputation is by opening its social media account. If they have one on Facebook, that would be the most preferred. Aside from the reviews section on pages, you can also check the comments section on their post to check on the reputation they have with the community they've been servicing.
Other than reviews, the one thing you'd want to avoid are companies that don't show the reception they get. This is a red flag as it could mean that the company is hiding behind bad feedback. If you have a friend who recently had an oil tank removed, you can also ask them to refer to the company they turned to.
Price
Obviously, price plays a huge role with regards to choosing someone to remove your oil tank. After all, you don't want to pay more than what you are getting. Not all contractors show their price list upfront. These contractors will usually depend on their price on the amount of work needed to remove your oil tank. The price is usually affected by the oil tank's size and the area where it is buried at.
The minimum cost for the removal of an oil tank begins at $275, but larger tanks can go for as expensive as $2,800. As you can see, it's really vital that you know that you are getting your money's worth as the process does cost a fortune in some cases. However, it's well worth it if you believe your oil tank needs to be removed.
It's also important that your service provider is well aware of the federal, state, and local grants that are available to people that have oil tanks. For instance, people in New Jersey can get grants for removing an oil tank that has a leak. These grants will vary from state-to-state, so it's important that you are updated with regards to this matter as well.
Removing an oil tank is not an easy decision as there are a lot of things that you need to factor in first before you begin doing so. Picking the right people for the job is the beginning of that process, and you need to be discerning when it comes to this part. Choose the right contractor so that you get your money's worth. Of course, the right contractor also means that your oil tank is getting removed as properly and as safely as possible.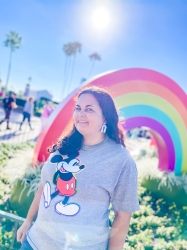 Latest posts by Krystal | Sunny Sweet Days
(see all)