How To Brighten Up Your Home In Three Simple Steps
We all want to have a bright and airy home during the summer months, but depending on which way your home is facing and where you live in the world can make a big difference to the amount of sunlight that enters your home in the first place. But there are some things you can do to improve the overall light and airy feel in your home and make sure you enjoy your time in your space. Three simple steps to follow are…
Windows
It makes sense if you want more light in your house then you are going to want to have even bigger windows, a company such as Kelly Window & Door can help you discover a world of opportunity when it comes to light in your home. All you need to do is find the space that you have already with windows, and imagine it in a different way with more light, there are apps you can download that will help you with this, and you can ask for advice from the company that you may be buying the windows and doors from, as they are the experts and know exactly how to get the lightest and airy feel in a room.  Indeed, even just replacing your current windows, relying on services such as Marvin replacement windows, could save you a lot of time and money in trying to clean up or redesign the current windows layout in your home. After all, there are a lot of benefits to replacing both the glass and panes of all the windows in your home, especially if it's been upwards of 15 years since the originals have been put in. Windows don't last forever! Plus, you may find that you have a room that is causing you more trouble than others, so focusing on this one first can help you get a flow in your home of a light and airy feel.
Decor
Once you have sorted out how much light is coming into your home, then ensuring that the decor doesn't ruin that by absorbing the light, is essential. You can go with white walls everywhere, which of course bounces the light around and helps everything feel much more airy and spacious, but choosing light colors such as a sunshine yellow, or mix in your own bright colors with the technology available now, means that you will feel happy about your choice and still have a light and airy space to live in. This extends to any wall coverings or decoration, because all of these will absorb or bounce light, and you want to make sure you get this right. This also includes kitchens fixtures and fitting, particularly if you have chosen to do a complete kitchen renovation. If that's the case, go for brighter tones for your fixtures such as the Jersey White Shaker rta cabinets that are up to 50% cheaper than big box stores. These are just as hard wearing as customizable cabinets and are sure to transform any kitchen space.
Furniture
So you have enough light coming in and the decor is bouncing the bright light around lovely, but you can find that heavy dark furniture, off to much furniture can cause lots of shadows and dark spaces. So choosing furniture that maybe has a mirror effect, or go in for a minimalist style could insure that they like you are letting into your home flows nicely and feels bright and airy. If you are going to have black wardrobes in your bedroom, then you will expect to have a less light and airy feel. Many people are choosing white Glossy kitchen cupboards because these are not only easy to clean but bounces the light around and help the room feel a lot bigger.
So thinking about it carefully visualizing everything that you want to have in your home, and carefully choosing colors for your walls, can help you find a light and airy feel, for your home.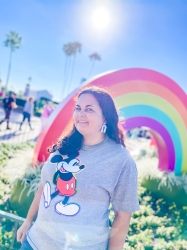 Latest posts by Krystal | Sunny Sweet Days
(see all)