Tips for Home Renovations During Quarantine
During the time of social distancing and quarantine, everyone is spending more time at home. Finding ways to cope with this change is unique for everyone. For many, this has become a perfect time for DIY home renovation projects. If you are ready to improve your home while you are social distancing or quarantining, keep reading. Some tips you can use are found here.
Plan Your Remodel Carefully
Remember, just because a professional contractor may not be able to come to you right now, they can still chat with you to help you along the way. Remember, a remodel project takes time and if you don't have the ability to hire a plumber or electrician along the way, getting guidance for this is a good idea.
It's also smart to create a detailed plan before you get started. For example, put thought into the project you are tackling, how long it should take you, the materials and equipment you need, and how you are going to approach it. By doing this, you will have a basic guideline to follow to ensure you don't get off track.
Don't Try to Take on Too Much
It's easy to get in over your head when it comes to a home renovation. A good way to avoid this is by taking on smaller projects. For example, you could replace the flooring in your laundry room, rather than gutting the space and trying to redo everything. By taking on small projects, you will be able to get things done, without doing so much that the project becomes overwhelming and never gets finished.
Get Help
Most remodeling projects aren't a one-man job. While it may not be a good idea to have people from the outside world come to your home right now, consider enlisting the help of your spouse, children, or anyone else who lives in your home. They can be a great help and minimize the workload that you have to handle on your own.
If you are ready to tackle projects around the house while you are social distancing or on quarantine, be sure to keep the tips and information here in mind. Doing so is going to pay off and help ensure you achieve the desired results for your remodel project. Being informed and knowing what to consider and do is the best way to make the most of your time at home.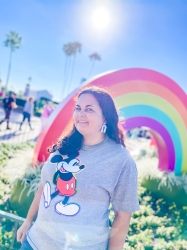 Latest posts by Krystal | Sunny Sweet Days
(see all)