Helpful Guide on How to Properly Organize Things at Home
Organizing your things at home is straightforward when you know the most effective decluttering tactics. You will notice that there is plenty of advice available from a wide variety of different individuals about what you should and should not do when clearing up your home. Taking this advice into account, here is a simple guide on how you can meticulously organize things at home.
Make Sure to Clean Before Organizing
Almost all people that have had experiences decluttering their homes recommend cleaning before organizing. Dirty and unclean areas of the home are unfit for decluttering until they are thoroughly clean. Using a range of household cleaning products, you should focus on making all the areas of your home as clean as possible before you consider moving towards organizing. Thankfully, there are lots of high-quality cleaning products available that can make the process of making your home crystal clean as easy as possible. Make sure to look around for what others are recommending when it comes to cleaning solutions that work best for those seeking to reorganize their home.
You Should Focus Your Efforts on Specific Parts of Your Home
Many people make the mistake of thinking that they should declutter their entire home, rather than specific areas. For one thing, making the decision to organize all aspects of your home is a much greater and more difficult task than reorganizing a garage or a bedroom. You should make things easier for yourself if you have not had experiences in the past reorganizing areas of your home. After all, if you can do one bedroom, you can do another the next time. Sooner or later you will end up decluttering your entire home without even noticing.
One of the most popular areas to start organizing is either your garage or your bedroom. These two areas are especially prone to becoming filled up with unneeded objects and possessions. Hence, focusing first on one of these two areas is the perfect way for you to begin your journey towards organizing things in your house. Lots of people have successfully transformed their garages and bedrooms, which means you will find lots of highly pertinent advice. By focusing on smaller and easier to handle areas for organizing, you will find the entire process will be much easier.
Create Effective Organizing Systems
Once you have finished reorganizing your garage or your bedroom, you should start formulating systems you can follow to make the process easier in the future. Many people find that creating simple principles and processes for cleaning up and decluttering makes the reorganizing much easier to manage as the weeks and months pass. Once you've finished cleaning up a room, you should take note of all of the things that you did, making sure to see if you can create a process out of any of your actions. For example, you might find that the most efficient process is to vacuum first then reorganize shelves. Whatever works best for you, you should write it down so you can use it as a guide for your next reorganizing endeavor.
Never Become Complacent After Organizing
Once you have made systems regarding organizing areas of your home, you should refrain from falling complacent. Lots of people like to clean up their home every once and a while, but never do it regularly. Ultimately, habits such as these cause people to have very cluttered homes most of the time. If you want your home to be as clean as possible almost all the time, you need to be consistent in organizing and cleaning. If you can make a habit out of following the processes that you have crafted, you will have no issue making your rooms spotless throughout the year.
Using simple things such as reminders each week to push you towards cleaning and decluttering is a perfect way to bolster up the cleanliness of your home. There are many reminder tools and applications available for you to use that may help you. At the end of the day, it is essential that whatever you do regarding reorganizing, you do it on a consistent basis.
Involve Yourself in Cleaning and Reorganizing Communities
Lots of people have made cleaning and decluttering their hobby, making active contributions to online communities about their successes and failures regarding the endeavor. If you want to ramp up your knowledge about decluttering, you should involve yourself in these kinds of groups. You will find that a lot of these communities have podcasts, blogs, and other online media for you to utilize. From there, you will not only find cash property buyers that share the same desire as you to remain as clean and decluttered as possible, but you will also improve your efficiency and effectiveness when reorganizing. Most people that eventually become active contributors to these kinds of communities become masters at reorganizing and cleaning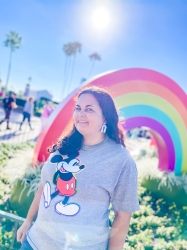 Latest posts by Krystal | Sunny Sweet Days
(see all)