How To Make Your Home Handicap Accessible
Your home can be full of obstacles for a person with a disability. Stairs, doorways and bathrooms can be challenging and dangerous. If you want to safely convert your house to accommodate someone who is disabled, you should comply with codes set up by the Americans with Disabilities Act (ADA). Let's take a look at some of the areas of concern and the remedies to consider.
Area of Concern In Your Home
Stairs – Even if you live in a single-level home, there are typically a couple of stairs that lead into the house. You can find many portable and even collapsible ramps to meet your needs. These also work great if you have an interior landing at a different level than the rest of the house. For homes with a second floor, an electric stairlift can be installed. They come in several styles and price ranges and can be built around most stairway configurations.
Doorknobs and handrails – For those who have trouble gripping a doorknob, consider push/pull bars or lever handles that can be pressed. Also, handrails should be installed in key areas where maneuvering can be difficult.
Doorways – Make sure all doorways are at least 32 inches wide to accommodate a standard wheelchair. If you think the clearance is a bit tight, consider adding offset hinges. These will prevent the door from getting in the way of the doorway.
Shower – A handicapped shower kit is a must for any ADA bathroom remodel. There are units to accommodate a wheelchair, as well as kits for those with limited mobility. The systems available for wheelchairs are barrier-free and can include a ramp for easy accessibility. Most shower kits have adjustable shower wands, steel grab bars and folding seats.
Toilet – Handrails or toilet safety frames should be installed to give stability while sitting and standing. Raised toilet seats are also a helpful option.
Furniture obstacles – You should rethink the layout of your furniture to ensure that there are no narrow passages or sharp turns. Also, consider the height of the shelves and cupboards so that essential items are reachable from a sitting position.
You will also want to evaluate the flooring in your home, especially in the kitchen and bathroom. Tile and linoleum can be quite slippery and thick rugs can be difficult to navigate.
There are many options available to convert your home into a handicap-friendly living space. Talk with a specialist to help you choose the best solution for your family.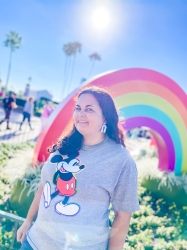 Latest posts by Krystal | Sunny Sweet Days
(see all)