3 Ways You Can Earn Extra Cash From Home
You never know when you may experience the loss of a job or other dire circumstances that require you to search for money unconventionally. The economy can also fluctuate, so it's essential to have alternative ways of earning an income when markets and spending are down. Here are three ways you can help supplement your earnings from your home in case of an emergency or simply to have some extra cash on hand.
1. Sell Household Finds Online
Why not start by rummaging through the storage space under the stairs for things to sell? If you haven't used it within the last year, you can probably go without it. Not only that, but you can also earn some extra cash by selling your discarded items to someone who could use them. Maybe you recall the phrase, "One man's junk is another man's treasure?" Your stored away items could include the old leaf blower in the garage or the sweater your grandma made you that you never liked. You can create a lucrative side business by selling household items from home as long as they are still in good working condition. Entrepreneur.com suggests using platforms such as eBay and Craigslist to market and sell your old things.
2. Get into the Silver Market
Pure Silver and Sterling Silver can be valuable as long as markets are up. Currently, the gold and silver industry is doing well, and both metals are selling at top prices. Generally, pure silver is less common, while sterling silver is in many everyday household items such as jewelry, flatware, coins, and tea kettles. If you have any items in your home you think may be silver, simply search online for how to sell silver near me. Often, with the populated results, you can find service providers that offer free shipping for your silver or free returns on personal items if you are unsatisfied.
3. Start Blogging or Become a Social Media Influencer
According to nerdwallet.com, becoming an Instagram influencer is a great way to earn cash from home. Think about your interests and how you can share those hobbies with others in an exciting and unique style using a blog or other social media platforms. Starting a blog is relatively simple, but does require consistency. Once you begin generating consistent cash flow, creating content is critical. As your page grows in popularity, you can even recruit other bloggers and influencers to write for you in exchange for valuable backlinks.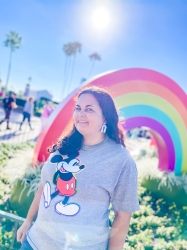 Latest posts by Krystal | Sunny Sweet Days
(see all)