Amazing Home Decor That Will Help Your House Look Like New 
Moving can be a huge hassle. Thankfully, you don't have to change your address to make your home feel like an entirely new space. If you try these amazing home decor tips, you'll be able to transform your home and turn it into a fresh and exciting new space.
Enhance Your Home with Lighting: If your home doesn't have a lot of natural lighting, you might find that it's too dark indoors. Luckily, you can easily change this by changing the lighting that you use in your home. Lighting is an easy and effective way to improve the look of a room.
There are so many different lighting options to consider, from lighting fixtures to floor lamps. You should make sure that every room in your house has ample lighting. You might be amazed by how much better your home looks when it's properly lit!
Hang Mirrors in Small Spaces: If one of the rooms in your house is a little on the small side, there's a simple solution that you might want to try. Hang up a mirror on the wall, and you'll find that your space looks much bigger than it is. Mirrors are an easy way to create the illusion of a larger space.
There are so many types of mirrors to choose from, including mirrors that are extremely ornate. Mirrors can make a room look larger, and they can also significantly improve the appearance of that space. If you wish that some of the rooms in your home were a little bit larger, you may find that hanging a few mirrors is an effective solution.
Change Your Flooring with Area Rugs: Don't completely love the look of your floors? You don't need to move to get new flooring, and you don't have to install brand new flooring either. Instead, there's a much easier option available to you. Just cover your floor with an area rug.
There are so many beautiful rugs to choose from, which means you should be able to find the right rug for any space that you're decorating. Rugs are easy to clean; you can simply lift up a rug and shake it off outside! You don't have to be limited to placing rugs on tile or hardwood floors. It's possible to place rugs over carpeting as well.
Adding Some Greenery: If you're looking for a way to make a home feel a little more inviting, you might want to bring a little bit of the outdoors into your home. Plants can be a fantastic way to liven up any space. Of course, if you don't have much of a green thumb, you have the option of adding artificial plants as well.
Plants can do a lot to enhance the look of a space, but you may also find that adding some plants makes your home a better place to live. Many studies have found that being around greenery like plants can help to elevate the mood. Plants are a wonderful way for you to enhance your home.
Choosing The Right Artwork: Hanging art has been a way to improve the look of a home for centuries! If you do decide to hang art on your walls, you'll have a lot of options. You can pick larger pieces that take up a lot of space, or you can take lots of smaller pieces and use them to build a gallery wall.
If you're on a limited budget, you can find plenty of prints and frames that you can purchase at an affordable price. If you're able to splurge, you could buy a one-of-a-kind piece that's unique to your home. Set a budget, look at how other homeowners are placing their artwork, and decide what you want to do in your own home.
Functional Decor Items: Decor items aren't just there to look pretty. In many cases, these pieces can improve the overall functionality of your home. As an example, a wicker basket could improve the look of a room, but it can also be a wonderful place to store items like blankets.
When you're looking at decor items, you should think about the purpose that these items might serve. If an item can help you to stay organized or provide additional storage, it can improve your home's appearance and benefit you in other ways as well. When you're looking at your options for home decor, you should consider options that offer multiple benefits.
If you're not happy with the way your home looks right now, it's time for you to make a change. With this amazing home decor, you'll be able to improve your house and give it the look that you want. Many of these home improvements are inexpensive, and they can have a huge impact on the look and feel of your home.
Home Decor Tips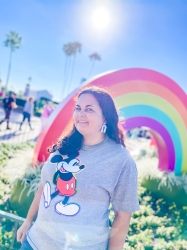 Latest posts by Krystal | Sunny Sweet Days
(see all)