7 Recipes That Use Protein Powder
Protein gives you energy, but sometimes, you don't get enough of it, which is the reason protein powders are prized in the health-centric community. The following are a few things you can do with this powdery protein.
1. The Smoothie
One of the easiest things you can do with your protein powder is use it in a smoothie. You know that the ingredients are simple, and if you choose to use a flavored protein powder like vanilla protein powder, then your morning smoothie is going to taste much better. You definitely won't be missing protein in the morning with a drink like this one.
2. Rice Crispy Treats
Everyone loves rice crispy treats, and you can enjoy your treat with a touch of protein powder. Again, it may be a good idea to stick to flavored powered so that your treats come out tasting great. If you want to cut down on the sugar content, you can always replace marshmallows with peanut butter as long as it's organic and has no artificial ingredients.
3. Pizza Crust
Maybe you are in the mood for something savory, and, what could be more savory than a delicious pizza? You know how easy it is to make pizza crust, but now that pizza crust is going to be even healthier with a simple adjustment. Add a bit of protein powder although this time don't use a flavored powder. Cook the pizza crust like you normally would, and top it with the stuff you love as long as they are healthy ingredients.
4. Simple Oatmeal
Your oatmeal breakfast is already healthy, but it can be healthier. That creamy breakfast can be altered if you add some of your protein powder. There's a lot of flavored protein powders you can choose, so just let your taste buds guide you. While you are adding the finishing touches to your oatmeal bowls like the butter or fruit, add your powder and stir it all in.
5. Delicious Yogurt
Yogurt is full of probiotics, which is probably why people love eating it, but now it can be filled with protein as well. Mix in a liberal amount of powder, preferably something flavored that complements the way you like your yogurt bowls. Add the rest of the stuff you love, like the dried or fresh fruit or granola. Nothing has changed yet you're eating more protein.
6. Great Pancakes
Everyone loves pancakes, but you can love them even more with a little more protein. When you are mixing your dried ingredients, go ahead and add some protein at that point. Then, continue on with your recipe like you normally would. You'll feel pretty good about sharing these pancakes with your family since you know you are giving them healthy goodness. Use a healthy topping like raw honey or organic, natural maple syrup instead of the questionable syrup you might find in stores.
7. Power Breads
People love baking fresh bread made out of all sorts of healthy foods like quinoa, carrot, or zucchini. If you are one of these folks, then you'll love knowing that adding a bit of protein won't change your recipe much. Again, you are going to have to add your powder when you are mixing the dried ingredients as you prepare to make your loaf. Everything else is going to remain the same.
As you can see, you can add a few tablespoons of protein powder to some of your favorite recipes without breaking a sweat. You'll be consuming the amount of protein you need every day.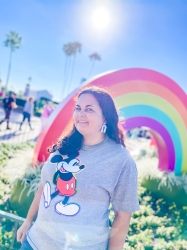 Latest posts by Krystal | Sunny Sweet Days
(see all)