5 Dry Winter Hair Problems and How To Resolve Them
The arrival of winter can bring plenty of outdoor fun and a variety of activities to enjoy, but it can also wreak havoc on your hair. Freezing temperatures and low humidity can damage hair and cause greater hair loss than what is normal for the season. If you are battling dry winter hair issues, there are a few ways you can restore moisture and manageability until the season ends. 
1. Avoid Shampooing Every Day
Not only can your hair suffer from winter weather blues, but your scalp might as well. Flaking, itchiness, and irritation may all occur when the weather is at its coldest; however, you can reduce the risk of these problems by shampooing less often during the winter months. Daily shampooing, especially with hot water, can contribute to a dry scalp and increase the likelihood of developing dandruff. Shampooing every other day can help your scalp retain its natural oils so it stays healthier.
2. Avoid Colorants
Many types of hair color can be damaging, especially if they contain chemicals that bleach. Platinum blonde and silver shades can dry out your hair, even if you use the aftercare conditioner included with most brands. Consider growing out your blonde color before winter arrives and wear your natural color until the spring or, if you must use dyes, choose a darker color such as auburn or burgundy, or try a completely new shade of red to add a new kick to brunette hair.
3. Dry Hair Before Leaving the House
If you leave the house with wet hair and venture out into winter weather, you may not be doing it any favors. Exposing damp hair to freezing temperatures can make it more prone to breakage and could even lead to thinning. You may want to give yourself some extra time in the winter months to ensure your hair is completely dry before you head out to start your day. Remember to dry your hair on a lower heat setting during the winter months to prevent damage.
4. Use Oil Treatments
Occasional leave-in oil treatments can nourish the scalp, prevent hair breakage, and tame winter frizz. This can be especially useful if you have naturally wavy or curly hair. Young Living offers a variety of oils and other hair care products that can protect your hair from winter's harsh elements. If you have oily hair, consider using these treatments on a monthly basis to avoid weighing your hair down and using dry shampoo to encourage volume without having to shampoo too often.


5. Prevent Hat Head Syndrome
Winter offers you plenty of opportunities to wear a selection of fashionable hats, but this can cause damage to your hair. Many winter fabrics, such as wool, can increase static cling and contribute to hair breakage. You can prevent these problems by adding a leave-in treatment to your hairbrush before styling your hair or using a volumizer to prevent flattening. You can also prevent flyaway hair by lining your hat with a thin layer of satin fabric.
Winter's freezing temperatures and low humidity can cause serious damage to your hair. Knowing how to combat these problems can protect your locks until spring returns.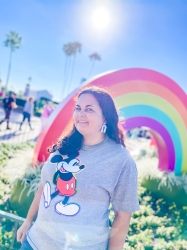 Latest posts by Krystal | Sunny Sweet Days
(see all)