How to Take Care of Your Dog's Teeth
This post contains affiliate links.
Many people think that dog dental care is just for puppies and older dogs, but it can also be a big help to adult dogs. It's important to keep your pup's teeth clean so they don't get plaque build-up or tartar which can lead to gum disease. There are many products on the market today for this purpose, such as toothpaste, treats, and sprays. But before you brush their teeth, make sure you research some options. TruDog is a great place to start!
Dog Teeth Cleaning
If you are concerned with cleaning your dog's teeth on a regular basis, then visiting your veterinarian is a good option. Talk to your dog's vet about the best way to manage your pet's teeth.
Dog Toothpaste and Treats
Brushing is an option worth considering. For dogs that are sensitive to toothbrush bristles, there are other options available. There are special finger toothbrushes that can be dipped in doggie toothpaste and then gently rubbed onto the surface of a dog's teeth. There are special toothpaste for dogs available in most pet stores, but you can also try special dental treats. Clean Me Dental Chews help keep your pet's breath fresh and remove tartar buildup.
Dental Spray
Another option is to use a dog dental cleaning spray. This type of product has been available for many years and contains ingredients that deter bacteria from growing in your dog's mouth.
You have a responsibility to keep your dog's teeth clean. TruDog is here for you with the latest in dental care options for your furry friends. Learn more about how they can help your furry friend maintain healthy gums and fresh breath all year round.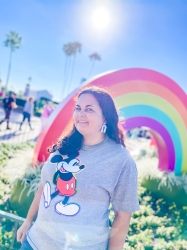 Latest posts by Krystal | Sunny Sweet Days
(see all)