Interior Decor Ideas That Will Make You Happy If You Love Pets
Living with pets can be very exciting, but designing a pet-friendly and stylish home can be challenging. A house that is accommodating to animals is also comfortable for human beings. The good news is that with some planning and ideal items, you can design an attractive pet-proof space inside your house. Read on to learn some interior décor ideas that will make you happy if you love pets.
Create an Animal Area
First and foremost, you should consider your pet's lifestyle so that you can create an appropriate animal area in your home. Establish a neat space near the entrance where your dog can easily move in and out. In the same vein, design a washing station for the pets. This will help you avoid messing up the entire place.
Get a Custom Pet Portrait
If you love pets, you can get a custom portrait that captures your pet's personality. Professional artists can create beautiful portraits you can use as perfect gifts. When you want a beautiful custom pet portrait, you can visit their website or give them details about your friend. Experienced artists will capture all details they need and create a personalized pet portrait. The portraits help improve the appearance of your home.
Choose Hard Floors
Bare floors are great for animals that tend to scratch any surface. Painted concrete, brick, and terrazzo are durable and lovely. They add a warm glow to a specific room, and they are easy to mop or vacuum. Ceramic tiles are also resistant to animal scratches and stains. Furthermore, they provide your amazing animals with a cool place to rest when it is hot. Avoid porous material for flooring since acids in pet urine can stain them.
Get Inexpensive Rugs
It is a good idea to get inexpensive rugs to provide comfort to your little friends in your house. Rugs are easy to clean, and you can consider seagrass or sisal mats since they provide a neutral and elegant background that can go with any interior décor. Rugs can withstand pet traffic, and you can use them over a long period.
Additionally, you can also get an appropriate carpet that is easy to clean. The problem with carpets is that they can absorb and trap pet hair, and these may not be easy to clean. If you still want a carpet, try to choose a low pile that is easier to clean in case of an accident. Avoid a carpet that can be easily unraveled by pet toenails. Carpet tiles also provide a great option since you can replace them if a cat vomits or a dog pees. This is cheaper than replacing a messed carpet.
Wall Art
Wall art is a perfect form of interior décor for a homeowner who loves pets. Beautiful creatures on the walls can remind you of the most attractive thing you can imagine. Your home becomes more lively and colorful if it consists of nice paintings. Your pets can also have a natural feel of your home if they can enjoy beautiful views of the art on the walls.
Get Stain-resistant Fabrics
You must get stain-resistant fabrics for your home if you have pets. Try to get synthetic fabric that is indestructible, resistant to smells and bacteria. Leather is another good choice you can consider since it is durable and easy to clean. When you buy leather, make sure you get the right quality that is scratch-resistant. A microfiber that feels soft, seductive, and machine-washable can be a good thing for your pet and the appearance of your home.
Consider Semi-Gloss Wall Paint
Your pet is likely to leave smudges and other forms of dirt on the walls. Therefore, you must consider semi-gloss paint in your house since it is easy to clean. When your dog messes the wall, all you need to do is take a clean cloth and wipe off the dirt. The main advantage of this paint is that it does not require constant repainting as a result of unsightly marks left by animals in your home.
Ideal Window Treatments
All pets love to bask in the sunshine closer to a window or peer out to watch different things outside. Therefore, you should choose lightweight curtains that can allow your best friend to enjoy the outside view. Avoid thick fabric curtains since they can deprive your darlings of joy. Make sure you pull the blinds to ensure that they are not accidentally damaged.
Just like human beings, animals also deserve a stylish and comfortable lifestyle. If you love pets, there are several interior décor ideas you can consider for your home. It is important to consider custom-made designs that will suit the needs of your pet while at the same time improving the appearance of your home.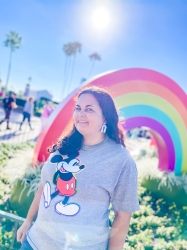 Latest posts by Krystal | Sunny Sweet Days
(see all)