How to Rent Furniture With Feather
This post contains affiliate links.
Shifting economies, changes in family dynamics, redefinitions of work-life, mass migrations of population centers, adoption of a more nomadic lifestyle. These things have been amplified over the last few years, leading to a change in what it is exactly we call home. While the idyllic notion of setting down roots in one community — and never having to move a couch to another address again — is a long-held trope of American Life, it is no longer a reality for most. The average renter moves once every 1.5 years and that frequency only increases in major urban centers. The rise of remote work and fluctuating housing markets has caused many to trade stability for other advantages, like freedom and flexibility. 
And while many people want a couch or a bedroom set, they can call their own for years and years, those things can be costly — or at the very least inconvenient — to haul and move every few years. At the worst, all that furniture may end up in landfills. That's why Feather offers furniture rentals that allow a variety of people to have their dream homes despite their ever-changing and nomadic lifestyles.
Since 2017, Feather has been building, renting, and refurbishing home furniture in over 2,000 zip codes across the United States.
Here are the people who might benefit from renting their home furnishings from a company like Feather.
City Dwellers
The scarcity of housing in big cities is a common problem. Renters move frequently within a small geographic region. This kind of mobility can cause major problems with furniture. Renters in big cities will often move to different neighborhoods within the same city.
This is because renters in big metropolitan areas are not tied to their homes or jobs. They can live anywhere close by and work from any of the cafes or offices that they find convenient. For these people on the go, moving furniture across town, or even within the same building, can be a hassle they just don't have the time and energy for. Renting your furniture is an easy way to ensure the moving process will be quick because there will be no large items to take with you as you move around from place to place.
Empty Nesters
Furniture rental isn't just for the young. Many couples find that after the duties as parents have been completed, the need for large homes filled with all the furnishings is just no longer needed. Renting furniture enables people in this stage of their life to downsize while deciding what, or if, any furniture is needed in the long term.
Snowbirds
The natural progression for many empty nesters is a phenomenon that many Floridians know too well — the snowbirds. Many retirees or soon-to-be-retirees find themselves splitting their time between their homes up north and secondary homes in warmer climates. These people can often benefit from renting their furnishings in either place so that they are only paying for furniture that they are currently using
With branches in retiree hotspots like Florida and Southern California, Feather ensures that when the time comes to head to warmer climates in the fall, there will be a home full of new furniture waiting when you get there.
While most envision college life as living in an on-campus dorm, a great number of college students, especially the non-traditional variety, live in some form of off-campus housing or apartment. This type of housing can be no less temporary, however. Rather than purchase cheaply constructed furniture that will probably end up in a dumpster at the end of the semester, renting furniture is a great way to ensure that students can have the furnishings they need during the school year that won't ultimately end up in a landfill after just a few months.
Digital Nomads
The rapid increase of online and remote work has given rise to a new type of worker — those that aren't constrained by geographic boundaries when building their careers. These globetrotting gig workers have the flexibility to go where their jobs, affordable housing, or their own desires lead them and can't be tied down by their dining sets. Renting furniture allows these sort of people to live their lives in comfort before it is time to move on to the next adventure.
Home Sellers
The housing market is crazy and trying to buy and sell a house can be frustrating enough without having to worry about what furnishings will be needed at which location the process of moving often includes managing two different households with only one set of furniture. By renting furniture in one location, whether it is for staging and listing purposes in a previous house, or for short-term use at the new location or at a temporary address, these people can ensure they have the necessary furnishings that looks good during the entire moving process.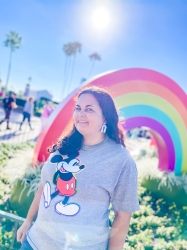 Latest posts by Krystal | Sunny Sweet Days
(see all)