Finding Ways To Manage Your Stress
You eat well, you get enough sleep and you exercise regularly. Another aspect of your health you should pay attention to is stress management. Learning how to relax can help you maintain focus and lower your risk of serious health problems such as heart disease. There are many things you can do to lower your stress level. Some things may work better for you than others. Here are a few things to try for stress reduction.
Social
Human interaction can help you feel connected to the world around you. Just grabbing a cup of coffee with a friend once a week can give you the opportunity to stay in touch. Friends and family can offer support. If socializing is the way you relax the best, consider having people over for dinner. You can enjoy food and drink together or relax in the backyard with specialty vapes from a vape shop online. If your friends like to go out, you can plan a night on the town for dinner and dancing. No matter how you do it, maintaining social connections can help relieve your stress.
Physical
Physical activity can also be a stress reliever. Have you ever heard of a runner's high? Exercise releases endorphins, which can improve your mood and make you calmer. A regular yoga practice can help with deep breathing techniques. Even if you don't have a lot of time, just spending 10 minutes to go outside and take a walk can give you a boost.
Exercise isn't the only way to relax your body. Schedule regular massages with a qualified massage therapist. Instead of taking a quick shower at night, take the time to soak in the bathtub. Have a bedtime routine that includes activities such as sipping herbal tea or stretching out sore muscles before you go to sleep.
Mental
Mental stress can take a toll on your overall well being, so it's in your best interest to find ways to relieve it. Many people see a mental health professional on a regular basis. You don't have to have a specific diagnosis to benefit from talking through your challenges with a qualified professional. It may also help to journal your thoughts at the end of each day. A meditation practice is a way to calm your mind and release anxiety. If you are a music lover, make a relaxation playlist to soothe you.
It is important to take care of both your physical and mental health. Finding the stress management methods that work for you can help you do so.
How to Feel Better Everyday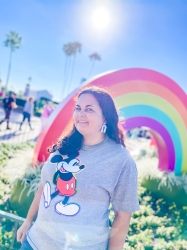 Latest posts by Krystal | Sunny Sweet Days
(see all)