Morning Routines Simplified
Here's to busy mornings, long sunny days, and never-ending to-do lists. It might be summer, but this is when I find myself the busiest. Between conferences, travel for work and with my family, house projects, and gearing up for the school year, my days seem jammed. I'm not complaining. I love a good checklist and live by my planner. There are some areas of my life I need a more detailed plan though. The mornings can get derailed pretty quickly, so I have a fun printable to help you get moving in the early AM. I also share a new way to support your busy lifestyle.

There is just never enough time during the week so I need new routine for my busy days.

Find the focus to start on your to-do list. Here's a morning printable for you to rethink your chaos in those early AM hours.
Morning To Do List Printable
Segment your morning hour by hour and track your daily meals, errands, water intake, and fitness goals. You can print this out, laminate it, and write on it each morning to stay focused.
Busy Morning Tips
Lay out your clothes the night before.
Flip the laundry and run the dishwasher.
Use a central location for keys, outgoing mail, and anything that needs to be returned (like library books). Check this area each morning on the way out.
Get gas the night before. If you know you have to fuel up, don't wait to do so on a busy AM! Take a quick trip out for ice cream and grab gas.
Check your planner. Whether you use this printable or a paper planner, take five minutes to journal out your day.

Morning Routine Tips

What do you do to power up for your busy days?  
Easy Healthy Living Tips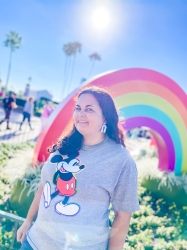 Latest posts by Krystal | Sunny Sweet Days
(see all)