6 Things To Consider when Reshaping Your Home For the Holidays
The holiday season is a time for relaxing, hosting parties, and entertaining guests. You'd want to ensure that your home looks appealing to your guests and gives them comfort.
Some of the best ways to reshape your home do not require any special skills. A little creativity can go a long way in changing the overall look of your home. Here are the things you can do.
Clean Your Home
Cleaning your home is one of the easiest ways to give your home a new look. You can do this before the holidays so that you have ample time to attend to your visitors.
Cleaning your home earlier will also keep you motivated to keep it clean. Start by dusting the open areas before you do a thorough cleaning.
For best results, you can divide the areas to prioritize your chores and ensure that you do not skip other areas. If you want to manage your projects well, you can use construction management software to help you realign your holiday projects for effectiveness.
Declutter Each Part of Your Home
A cluttered home can be a very uncomfortable place to be. That's why you need to declutter before the holidays come. Rearrange all items, moving from room to room, and ensure you place each in the right place.
You can get various storage containers and store the items in an organized manner. Remember, if you have essential items that you may need to use frequently, arrange them nicely in an easily reachable place where you will not struggle to access them.
Also, if there are non-essential items, you can decide to give them to create more space for other items. Scheduled decluttering will help keep your home neat even if you have kids.
Decorate Your Home in a Unique Way
People love to stay in a beautiful place. So, you can never go wrong when you add beauty to your home. One of the simple ways to decorate your home is by setting up a Christmas tree, painting worn out areas, installing wall art, and placing rugs under the furniture's feet.
You can also rearrange the furniture by creating a unique seating position in your living room. Look for sofas that have beautiful designs and place them strategically in an eye-catchy area to attract your visitors' attention as they come in. Change the throw pillows with different designs to make the sofa decorative.
Light up Your Home
Celebrations and parties during the holiday become lively when your home looks brighter. In this case, you need to ensure each part of your home has lighting, whether natural or artificial. For natural lighting, pull back curtains to let in sunshine. This can make your home look bright, spacious, and appealing.
Install Security System
If you plan to travel during the holidays, it'd be best to install a security system to help you keep your home safe while you're away. There are multiple security systems out there with modern features that can help you control your home wherever you go. You can turn on sensors to help you track your home against intruders.
Prepare Your Refrigerator
Before the holiday begins, ensure your refrigerator is well functional to help you store food throughout the holiday. People will always eat, and sometimes, you might have leftover food that can cater for the following day.
Without a refrigerator, you may not be able to preserve food, and it will go to waste. Also, you can skip cooking if you have enough food in the fridge. In this case, you'll be able to focus more on your holiday relaxation.
The Bottom Line
Reshaping your home should always happen a few weeks or days before the holiday season begins. This is because you can get so busy and not get time to tidy up your home during the holiday. If you're expecting visitors, you'd want them to come to your home when looking beautiful and appealing. Therefore, use the tips above to make some changes in your home before the holiday.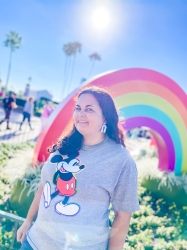 Latest posts by Krystal | Sunny Sweet Days
(see all)