Paleo + Whole 30 Grocery List: Shop at Amazon!
If you've been reading my blog for any length of time, you might know that I have kind of thing for Whole 30 meal plans and recipes. While I don't always follow this lifestyle choice, it is constantly in the back of my mind. Read the ingredients label, try to avoid sugar, eat fresh fruits and vegetables. I completed one Whole 30 over a year ago, and I have started many others. While I haven't made the full thirty days in quite awhile, it's on my to do list. If you have no idea what I'm talking about, perhaps you should check out Whole 30 online and go through my Whole 30 recipes page.
Since starting a Whole 30 can be intimidating, here are a few pantry staples that you should stock up on. Here's a list of a few Whole 30 and Paleo groceries that you can score on Amazon. Talk about convenient! Fun fact: When I shop Whole 30, I actually used to drive over an hour to Trader's Joes!
Before starting a Whole 30, make sure to read It Starts With Food. Maybe even read it twice! There are a few things that you have to keep in mind while you complete it, and it's important to get a few of their tried and true recipes (their homemade mayo is so good!). 
Whole 30 Foods:
Paleo Foods:
What are your Paleo pantry staples? What else would you add to your Whole 30 grocery list?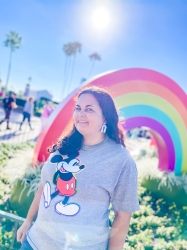 Latest posts by Krystal | Sunny Sweet Days
(see all)