How To Start Paleo: Create a Paleo Meal Plan
Now that the holidays are over, it's time to get focused for the new year. I have been on and off Paleo for over a year now, and I have completed two Whole 30s. I enjoy how I feel and the way I look when I eat clean, and I'm going to rock the new year with another go at Paleo. For good this time. In recent years, Paleo has become a worldwide trend, but more so a means of reforming your diet and transforming to live a healthier life. Paleo seems complicated, but in fact is very simplistic and easy! The one thing to remember when switching to Paleo is that you want to eat real food. Say goodbye to processed and convenient meals and get ready to savor and enjoy the food that you CAN eat.
Here are a few tips to start your Paleo diet!

1. Get rid of all your processed food. Yes, all of it. It's important to rid yourself of the convenience of processed food when you switch to Paleo because you don't want to end up leaning on it in a hurry. This will motivate you to prep all your food beforehand so you don't have to do that, and it's a great visual to see yourself physically getting rid of the bad food. While you don't have to actually "get rid" of it, there might be food banks or a friend who wouldn't take clearing out your pantry.


2. Make sure you have a few utensils and kitchen tools on hand that you'll need. If you're not sure what you'll need or where to start, you can check out this Paleo Gift Guide for help. It offers a lot of ideas for useful kitchen tools that people have recommended for Paleo lovers! The right kitchen tool can be a huge game changer in the success of your Paleo diet. I know that I personally love my blender, vegetable spiralizer (hello, zoodles!), slow cooker, and spice rack.
3.
Read a book about Paleo
. It's important to do your research before you switch to Paleo because there's a ton of information to take in. You'll want to know what to cut out (ie. Legumes, grains, dairy, sugar, processed food) but always may want to read on specific meals that can help with health problems you're experiencing, tips for weight loss on Paleo, and more. You could also pick up a great cookbook called Practical Paleo: A Customized Approach To Health And A Whole-Foods Lifestyle. This book gives you a ton of information, along with meal plans, recipes, and even spice blends to make and use in your food! Here are a few other of my favorites:
4.
Keep in mind that the first week of Paleo can be rough
. It's important to note that when you cut out all of the bad foods from your diet and switch to strictly whole foods that aren't processed, your body might be in shock a little. It's common to experience what is dubbed as "carb flu," where your body experiences flu like symptoms from ridding itself of the simple carbohydrates. This is totally normal, and it typically only lasts about a week, so keep going strong! I know that switching up my sugary sweet coffee in the mornings had the biggest effect on my mood and gave me a migraine for about two days. I use
coconut milk
in my coffee, and I try to use a flavored coffee to satisfy my craving. I try to look for coffee without any artificial flavoring, but sometimes I sneak in mocha coffee beans.
5. Plan ahead. One of the biggest components to a successful Paleo diet is planning ahead. You'll want to plan your meals ahead as far as you can stand to so that all of your grocery shopping is done and you've got everything where you need it, when you need it. Additionally, you'll want to prep food as far in advance as you can so that you don't end up running out of time and grabbing something processed and convenient. Paleo cooking is real cooking so naturally, it takes a little longer.
6. MEAL PLAN. Seriously. Try spending a Sunday afternoon chopping vegetables, prepping food containers with healthy snacks, and going through your grocery list for the upcoming week. One thing that has simplified my lifestyle when I eat Paleo is eMeals
. It offers weekly meal plans for a small cost, and there's even an app to help store my recipes and instructions. You can try it for FREE for two weeks right now!
7.
Try a Whole 30
. I usually look on the Whole 30 website and read It Starts With Food for Paleo inspiration and motivation.
While Paleo and Whole 30 are different, the ideas to eat better-for-you foods and cut the carbs is similar. I know that I am most successful with Paleo meal planning when I have just finished a Whole 30. It sort of jumpstarts my Paleo prep! These two books, Well Fed and Well Fed 2, have simplified my cooking time and provided TONS of inspiration for eating great (and healthy!) food.
Overall, Paleo is a great way to reform your diet and live a healthier lifestyle, and ultimately, you'll feel much better eating whole foods!



Will you try Paleo? Are you going to try to eat clean in the new year?
[amazon-related-products keywords="whole 30″]
[amazon-related-products keywords="paleo cookbooks"]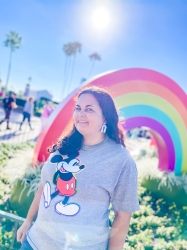 Latest posts by Krystal | Sunny Sweet Days
(see all)