Whole30 Cookbooks You Need to Have
I know that everyone is Konmari-ing their homes and bookshelves. Does this book spark joy? I have donated SO MANY books over the past year, but books I *never* declutter are cookbooks and anything relating to Whole30.
Whole30 is amazing and challenging…and delicious! When you feel uninspired on your round of Whole30, you are never far from a tasty recipe that is compliant. And, now, there are even MORE compliant recipes that are EASY!
The Whole30 Slow Cooker: 150 Totally Compliant Prep-and-Go Recipes For Your Whole30 and Beyond is the latest addition to my cookbook collection, and it is going to be a staple in our kitchen for the near future. I never have a lot of time to prepare meals in advance. While I love the idea of meal planning, it is a rare occurrence to actually STICK to anything.
PLUS, this book as a section devoted to Instant Pot recipes too! I admit that my Instant Pot is still in its box unopened in my pantry, but it is coming out this year. In fact, using my slow cooker and my pressure cooker are two of my new year's resolutions. I'm keeping things simple this year!
Light and fresh dishes: The slow cooker takes the work out of the company-worthy meals like Carne Asada Steak Salad, Easy Beef Pho, and Caribbean Fish and Chips.
Overnight ideas: With the Whole30 edict that any meal can be breakfast, plugging in a slow cooker overnight means waking up to meals like Pork Belly Breakfast Bowls orBacon, Egg, and Sweet Potato Salad that will satisfy all day long.
Quick & easy Instant Pot Recipes: As a new champion for the Instant Pot, Melissa has also included tips and recipes—like Chicken Tinga or Scallops and Potatoes with Garlic-Saffron Aioli—for making the most of this time-saving appliance.
Whole30 Books to Read:

The Whole30 Cookbook: 150 Delicious and Totally Compliant Recipes to Help You Succeed with the Whole30 and Beyond:
More than 150 recipes for main dishes, sides, dressings, and sauces
Tips to simplify, plan, and prepare meals to save time and money
Variations to turn one easy dish into two or three meals
Whole30 Fast & Easy: The Whole30 Fast and Easy Cookbook features:
Recipes perfect for weeknight cooking, lunches in a hurry, and hearty breakfasts that still get you out the door on time
Nearly effortless skillet meals, stir-fries, sheet-pan suppers, and slow-cook and no-cook meals, most of which can be made in 30 minutes or less
Creative, delicious meals using widely-available ingredients found in any supermarket
Melissa's favorite kitchen hacks, designed to save time and money while maximizing flavor
The Whole30: The 30-Day Guide to Total Health and Food Freedom: The Whole30 features real-life success stories, an extensive quick-reference FAQ, detailed elimination and reintroduction guidelines, and more than 100 recipes using familiar ingredients, from simple one-pot meals to complete dinner party menus.
Pin it:
Whole30 Tips: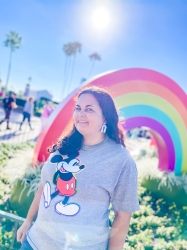 Latest posts by Krystal | Sunny Sweet Days
(see all)