Tips to Save Money While Couponing
Due to the competitive and challenging economy today, finding ways to save money is very important. One way that people are able to save money is by couponing, which refers to taking advantage of coupons and discounts provided by stores and manufacturers. While it can seem confusing and hard to get into, there are several tips that anyone could follow to become successful with couponing.
Join Rewards Programs of Major Retailers
One tip that you should follow when trying to take advantage of coupons and discounts is to join as many rewards programs as you can. Rewards programs are offered by many retail stores including Walmart. When you are a member of these programs, you will be able to take advantage of members-only discounts and will also receive emailed coupons from time to time. These programs could help you cut a considerable amount off of your normal spending bills. 
Wait for Coupons and Know the Target Price
If you are looking for an item in particular and want to save some money off the cost, you may have to wait a while until one comes out. Many retailers follow a pattern in which they will rotate coupons and discounts to different products across the store. If you are interested in a certain item, you could save some money by waiting until it comes back on sale. You should continue to keep your eyes open for coupons and discounts available on these products and take advantage once it has reached your target price.
Use Social Media to Research Coupons
The use of social media has continued to change many areas of someone's life. Today, social media accounts can be a great source of information that you can take advantage of in your daily life. This is also true for those that are looking to save money by finding coupons. There are a variety of online social media accounts that are dedicated to helping people find coupons and save a lot of money. You can also use social media to follow your favorite retailers, which often post coupons and deals through their accounts.
Take Advantage When a Discount is Available
While it may seem obvious, it is also very important that you take advantage of the situation when there are discounts and coupons available for products that you would otherwise enjoy. In some cases, you may find a product that you love on sale or with a coupon that has a high limit. If it is a product that you will use in the future, you should purchase as much as you can as long as you have storage for it and are not concerned about expiration dates. This can help you maximize your coupon savings.
Couponing can be a great way to save money on products that you would normally already purchase. While it can seem like a confusing process and hard to get started, following these simple tips can help anyone start couponing and save money.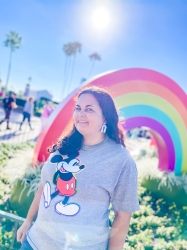 Latest posts by Krystal | Sunny Sweet Days
(see all)