Here's Why Subscriptions Boxes Are Becoming a Huge Trend These Days
There are few things more exciting than receiving a surprise package. By giving a loved one a subscription box service as a gift, you will be giving someone that feeling of excitement every month. What makes these monthly deliveries such a great gift is that you can customize the boxes with items which you know suit the recipient's interests and likes. With so many different options available, you are sure to find the perfect gift.
To explain the appeal of subscription boxes here is why subscription boxes are becoming such a huge trend these days.
1. They Give the Recipient a Wonderful Surprise
Receiving any gift from a loved one is always a nice feeling but it is even better when you know there is one coming every month. It gives the recipient something to look forward to but also provides a wonderful surprise as they won't know what will be in the box each time. You can choose a theme that you know your loved one will appreciate, like Marvel movie merchandise for example, and every time they receive a box, they will be surprised with a new addition to their collection. If you have a friend or someone in your family who is interested in beauty, you can sign them up for a beauty products service, and they will be surprised with a new item on a monthly basis.
2. They Are Cost-effective
One reason why subscription box services are so popular is that they can save the recipient a lot of money. While receiving any gift means that your loved one won't need to purchase that item themselves, subscription box sellers buy items in bulk at a wholesale price. This means that the price you pay for the box each month is significantly less than the value of the gifts inside.
This means that the recipient can enjoy some high-end items but they won't cost you high-end prices. Quality wine, for example, can cost a lot of money but doesn't always taste great. With subscription boxes for wine, recipients can see what they enjoy and then treat themselves now and again. It is a great way for them to try out some expensive things before committing to buying them full price at the store with their own money.
3. They Can Make the Recipient's Life Easier
Some subscription boxes provide novelty items which are like the gifts that you would usually give someone at Christmas or for their birthday, but others provide essential items which we all use daily. Boxes with grooming and beauty products, clothing, and food have become very popular. This will not only make your loved one's life easier because they won't have to go shopping all the time for those items, but it will also mean that they think about you every time they use them. The boxes can be delivered with no labels or branding so nosy neighbors won't be able to know what is inside and peek at the recipient's daily habits.
4. They Are Customizable
Many services allow customers to tailor the contents of the boxes so that they are suitable for the person receiving them. This will enable you to choose your loved one's favorite food and grooming items and make sure that any clothes are the right size and suit their style. You can decide which of the items offered to include and which to leave out each month.
If you are sending food packages, for example, you can ensure that they don't receive anything they are allergic to or cannot eat because of dietary restrictions. You can get feedback from the recipient and tailor future boxes to include more of the items they enjoyed in previous deliveries.
5. There Are Gifts for Everyone
Some subscription box services are designed specifically for a certain group of people. There are boxes for children, women, people who like sports, and even more niche groups like men with beards. Other services provide monthly boxes with gifts which are suitable for everybody. Sending gifts each month that will be universally appreciated is the perfect way to show your love and appreciation for a whole family as they will include items for everyone.
Receiving a subscription box is a lot of fun and always throws up some happy surprises. They can make the recipient's life easier and save them a lot of money. Especially during these times when people are wary of going out to shop, receiving special deliveries each month can be a safe and convenient solution. Think about the special people in your life and find the perfect gifts for them to unwrap on a monthly basis.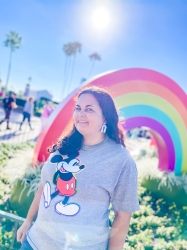 Latest posts by Krystal | Sunny Sweet Days
(see all)