Qualities to Look For When Buying a Watch
With the introduction of smart gadgets, including smartphones, smartwatches, tablets, and others, many people thought watches would go out of fashion. But have they? Wearing a watch makes one unique and stylish. Some people might own all the smart gadgets but will never miss a watch since it's part of their being. Therefore, we can confidently say that watches are here to stay. The only thing that will be changing is their designs and features.
So, if you are looking forward to buying a watch, there are many factors you will need to consider to get yourself a quality one.  While these factors depend on an individual, some are uniform unless you are not looking for a quality item. Here are some important qualities to look for when buying a watch. You can also look at www.bowtiedlife.com for more inspiration for watches.
Type Of The Watch
Are you looking for a vintage, pre-owned, or brand-new watch? As we all know, quality watches are not that cheap, and buying a new one can create a huge deficit in your budget. Therefore, before heading to the market, you have to consider the type of watch you need and the amount of money you are willing to spend. You can go for second-hand watches if you need a classic watch at a lower price. However, if budget is not the issue, you need to get something that will compliment you. A new watch comes with all its accessories and a warranty. You can be sure of its function since it comes straight from the manufacturer. As stated by the team behind Watch For Tomorrow, different types of watches look forward to, including automatic, solar, and skeleton watches. You can also get affordable new watches if looking forward to budget-friendly pieces. Therefore, it is essential to check on reviews to be guided on what to purchase effectively.
Pick The Right Watch Movement
One consideration you need to check out when buying a watch is its movement. Most watches made by reputable brands in the market use their in-house movements. Mechanical movements are the oldest and use springs and cogs to make the watch movement. Their main disadvantage is that you have to be winding them up to keep them functioning.
A self-winding watch, also known as automatic, uses the wearer's natural movements to power themselves. The quartz movement is the type that carries the day as it's most commonly used to run modern watches – quartz watches run on batteries that last depending on the type and are the most affordable in the market.
Watch Material
Different watches are made up of different materials, and it is important to pick one with the best material or as per your preference. Some of the materials used to make watches include stainless steel, titanium, metal, and other types of alloys. Some of the upmarket watch brands use 316L stainless steel, which brings out a durable, high-quality watch.
Ceramic watches are highly scratch and heat resistant, but companies reinforce them with stainless steel. Titanium watches are much stronger than steel and lightweight. Unfortunately, pieces made of this material are a bit expensive compared to other material types.
Digital Or Analogue?
When shopping for a watch, you will find two main types of watches; digital and analog. Some will have a combination of both types. Digital and analog watches have different mechanisms that help them to run. Analog watches will use different parts to move the hands, while digital watches rely on electrical structures to power the screen and move time.
Purchasing of these watches depends on individual preferences since they have different watches and displays. With the analog watch, you need to check and interpret hands on the dial, while the analog one is simpler – you only need to view the displayed time.
Features
What features do you require in your watch? To get a watch that perfectly meets your needs, you need to highlight your needs first before heading to the market. In most cases, the features you select depend on how you'll want to use the watch.
Do you need a watch with a stopwatch, an alarm? Will you require one for sporting or does it have to be water-resistant? Will it be a smartwatch, or? The watch you'll want to buy should perfectly answer all your queries and match your needs. However, nowadays, there are multifunctional watches on sale, meaning you can find a single watch that perfectly fits all your needs.
Other factors you need to consider when buying a watch include your style and personality, maintenance needs, and others more. It would also be important to get a quality gadget from a reliable seller to ensure you get value for your money. When you follow the above tips, it will become easier to pick the right watch that perfectly fits your needs.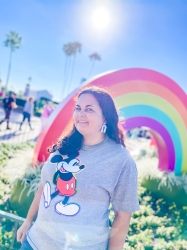 Latest posts by Krystal | Sunny Sweet Days
(see all)