How To Find A Perfect Property For You In Costa Rica
It's undeniable that Costa Rica is one of the most picturesque places on earth. Those considering moving to this tropical paradise have made the right decision, but there are still choices you have to make to find the perfect poverty. This post will cover some key aspects you must think about so you can eventually settle in the place of your dreams.
Why Move To Costa Rica?
When it comes to relocating, few places on the planet can rival Costa Rica. The Central American nation has a stunning natural landscape, friendly people, reasonable cost of living, and a vibrant culture heavily influenced by Spanish, African, and Indigenous American cultures. Furthermore, it is filled with so many things to do and have fun. This country comprises mountains, rivers, cloud forests, oceans, waterfalls, volcanoes, hot springs, and so much more. Costa Rica is a country that is full of beautiful and unique things to see and do. Some of the top reasons for moving to this location include:
Climate: Costa Rica provides an agreeable environment for most of the year. Its altitude ensures that it never gets too hot and steamy, but its latitude allows for long days of bright sunshine and blue skies.
Healthcare: Medical tourism is a big part of its economy, so it has become a destination for quality and affordable healthcare.
Natural Beauty: Straddled by two oceans and numerous mountain ranges, this country has been blessed with some of the most picturesque landscapes in the world.
Quality of Life: There is almost something for everyone. If you enjoy adventure, it has it. If you prefer to laze by the ocean, you can do that too. On the other hand, if it's the culture and refinement you want, San Jose has it in abundance.
Safety & Stability: This country sits high on the human development index and, as such, is a relatively safe place to live. They even abolished their military in 1948, relying solely on its police force for security.
If you have become convinced of Costa Rica's significant benefits, you may wonder what the best process is to find the best location in which to live.
Choose The Right Location
You will directly derive your enjoyment from living here from the city or state you choose. Most expatriates will head straight to the beach, which is an excellent choice for many. Costa Rica has some of the most beautiful beaches on the planet, and the sea breeze can cool things down considerably. If this sounds ideal, you can check out real estate in Flamingo Beach, which is considered one of the most popular for travelers. The white sands and clear blue ocean attracts many people worldwide. Additionally, there are numerous hidden coves and plenty of beaches to explore for the adventurous. Due to it being a lagoon, the weather is moderate, and the scenery is stunning. However, if sun, sea, and sand aren't your thing, you can choose from numerous other options.
The Central Valley
It extends roughly from San Ramon to Cartago, about 90 miles, and is home to San Jose, the capital city of Costa Rica. Due to it being home to the capital, it has most of the resources you might want from back home. You can choose whether you want to live in the big city or some more tranquil suburbs. Wherever you decide, there is plenty to see and do.
The Gold Coast
Whether it's a great surfing beach or a quiet, calm cove, the Gold Coast beaches each have their own personality, community, and type of sand and water. This is the location of Flamingo bay mentioned previously.
The Southern Zone
The southern zone is hot, sweaty, and tropical. So what would make someone want to live here? If you enjoy stunning tropical climates that are evergreen, this is the place to be. Anyone who has ever lived in a tropical area will tell you that you will be treated with the most beautiful scenery you will ever see if you can deal with the humidity.
Central Pacific Coast
Between Puntarenas and Manuel Antonio, there is the Central Pacific Coast. There are many expat-friendly areas in Costa Rica including:
Playa Herradura.
Los Suenos.
Playa Jaco.
Esterillos.
Quepos.
Manuel Antonio.
Arenal
Home to the country's largest freshwater lake, Arenal is blessed with beauty and space. You won't find as much going on as in other places, but this is the place for those looking for peace and quiet.
Costa Rica is desirable for many reasons, not least its gorgeous landscapes. There is something to do for everyone and someplace for anyone willing to make a move.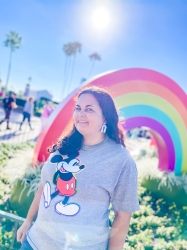 Latest posts by Krystal | Sunny Sweet Days
(see all)