Senior Living: How to Help Your Parents Make the Right Choice
As your parents get older, it can be difficult to experience the reversal of the role of caregiver between yourself and your parents. You will want to ensure they are given the same quality of care that they gave you. When it comes to senior living, there are many choices to explore, and it can be difficult to get to grips with how they differ. Here is a quick guide to elder care and how to find the perfect fit for your parents.
Living at Home
Aging in place describes the situation where an older person grows old at home with their loved ones. Many older people prefer this option. Spending the rest of your days in a place you are familiar with is the optimum choice, and it can be practical if your parents still retain their independence. However, as your parents age, they may become less independent, and you may find yourself helping them with everyday tasks. If this is not a viable option, but your parents still decide to age in place, in-home caregivers can be employed to assist with activities of daily living. You might want to learn more about ancillary services to help you with your loved ones.
Remove Hazards
If you decide to go down this route, then make sure the property they decide to spend their days in is free from hazards. In the United States, the leading cause of injury in seniors is trips and falls. Use this Home Fall Prevention Checklist, provided by the Centers for Disease Control and Prevention (CDC), and make your way through the property to eliminate risks. Small changes, such as installing lights in dark places, can help keep your elderly parents safe from harm.
Independent Living
If your parents are still predominantly independent and can perform everyday activities, then independent living could be a great choice for them. These facilities are perfect for older adults who can autonomously live their life and enjoy their independence but want to be part of a larger, social community. Residents have access to all the medical care and help they need. They can also partake in a number of events and activities designed for older people. Being part of a social community can help reduce the risk of depression and loneliness, which can occur if an older person is socially isolated. Senior living communities encourage older adults to socialize with people their own age, and being part of a large community increases the likelihood of bonding with like-minded people.
Assisted Living
Assisted living facilities, such as the one in Benbrook Lake Auberge, provide residents an elevated level of care from skilled staff who are professionally trained to offer assistance with activities of daily living. The level of care often depends on the individual and can include help with taking medication properly. These senior communities can be found via caringadvisor.com.
Memory Care
If your loved one has a debilitating memory disorder, such as Alzheimer's disease, they can benefit from being part of a memory care community. These communities offer specialist care for older people with memory disorders and can help them retain and develop their cognitive functions.
Nursing Home
Older people who need 24/7 supervision, and help with everyday activities, may benefit from professional care provided by a nursing home. In addition, they are suitable for seniors who suffer from chronic illnesses and cannot care for themselves independently.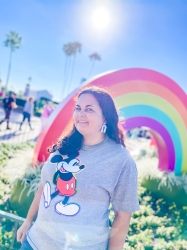 Latest posts by Krystal | Sunny Sweet Days
(see all)