The Grass is Always Greener on Artificial Turf
Artificial grass was invented in the early 1960s and was first introduced in a sports arena in the middle of the decade. The first major league sports stadium to install the turf was the Houston Astrodome, because of the difficulties growing real grass on the field. The Astrodome was home to both the Houston Astros baseball team and the Houston Oilers football team (now the Tennessee Titans.)
Many Sports Teams Adopt Synthetic Grass
Many football teams tried artificial turf in subsequent years, but some were unhappy with the results and replaced it with real grass again. As technology improved the makeup of artificial grass, however, other teams once again began to follow the trend. Now, many of the NFL and MLB teams play on artificial turf. Other sports have also adopted the use of artificial carpeting for their playing fields, including:
Soccer stadiums
Tennis courts
Rugby fields
There has been a lot of discussion about which surface is safest for pro athletes, with some claiming synthetic grass creates more injuries, while other proponents of the artificial field say that players are more prone to injuries when they play on real grass. There are valid examples on both sides, but the verdict is still out.
Synthetic Lawns Become Popular in Arid Locations
In the 1990s, as more people began flocking to arid climates, artificial grasses became a more popular choice for residential lawns. Arizona, for example, which sees a very low rainfall total each year, saw a trend toward artificial lawns during that timeframe. The quality of fake grass improved in the early 2000s, with turf looking and feeling much more realistic. The variety of artificial grass styles and choices increased as well, making it more affordable.
Synthetic grass provides the homeowner with a green and well-manicured lawn all year long with minimal maintenance, which makes it more convenient than natural grass. Since artificial lawns don't need to be watered, the much-needed water supply can be conserved, especially Ins areas where water is scarce.
Installation of Synthetic Lawns
If you are thinking about switching to artificial turf for your home, it's important to select a professional who is trained on proper synthetic lawn installation techniques. Whether you have kids or pets, the specialist will help you select the right kind of turf to meet your needs. When installed properly, your new synthetic lawn will last for years.
If you are tired of mowing, watering and trimming, consider a synthetic lawn for your property. In the long run, it will save you money as well.
Home Decor Tips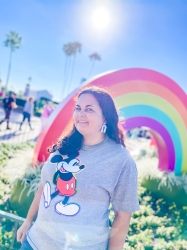 Latest posts by Krystal | Sunny Sweet Days
(see all)