Summer Cocktail Party Menus | The BEST Fishbowl Cocktails
Hey there, cocktail enthusiasts! Are you ready to take your drinking experience to the next level? If you're looking for a drink that's as visually stunning as it is delicious, then fishbowl cocktails are where it's at! These giant, shareable drinks are perfect for a fun night out with friends or a memorable party at home. So, grab a straw, and let's dive into the world of fishbowl cocktails!
Dive into the Fun: Fishbowl Cocktails!
One of the great things about fishbowl cocktails is their versatility. You can mix and match unique spirits, juices, and sodas to create your own unique concoctions. But if you're new to the fishbowl scene and need some inspiration, here are a few popular recipes to get you started:
Tropical Paradise: This refreshing blend combines rum, pineapple juice, coconut rum, and a splash of grenadine. Top with pineapple, cherries and umbrellas for a tropical vibe.
Electric Blue: Give your taste buds a shock with this vibrant cocktail. Mix vodka, blue curaçao, lemonade, and a touch of lime juice for a zesty twist. Top it off with lemon slices, blueberries, and a sprig of mint for an Instagram-worthy presentation.
Berry Blast: For a burst of fruity flavors, try this delicious combination. Blend vodka, cranberry juice, triple sec, and a medley of berries like strawberries, raspberries, and blueberries. Add a touch of lime juice and garnish with fresh berries and a lime wheel to make it visually pop.
Now, let's talk garnishes. Fishbowl cocktails are all about the wow factor, and adding eye-catching garnishes takes them to another level. Here are a few ideas to consider:
Fresh Fruits: Sliced citrus fruits like oranges, lemons, and limes not only add a burst of flavor but also look stunning floating in the fishbowl. Berries, pineapple wedges, and even kiwi slices are also great options.
Edible Flowers: Add a touch of elegance with edible flowers like orchids or pansies. Just make sure they are safe for consumption before using them as a garnish.
Cocktail Umbrellas and Straws: These classic accessories are a must for any fishbowl cocktail. They instantly add a tropical vibe and make sipping your drink even more fun.
Now that you're all set with cocktail ideas and garnishes, it's time to find the perfect fishbowl to fill. You don't need to break the bank to get one; there are many options available at local home goods stores or online. Look for fishbowls made from sturdy glass that can hold a generous amount of liquid and have a wide enough opening for easy access. And if you're planning to make your cocktail party even more memorable, why not set the mood with some impressive images at Freepik?
If you can't find a fishbowl specifically designed for cocktails, don't worry! Large glass pitchers or even oversized wine glasses can work just as well. The key is to find a vessel that allows you to see and enjoy all the vibrant colors and garnishes inside.
So, my fellow cocktail enthusiasts, it's time to gather your friends, unleash your creativity, and start experimenting with fishbowl cocktails. Whether you're hosting a backyard party or hitting up your favorite bar, these shareable drinks are sure to make a splash and create unforgettable memories. Just remember to drink responsibly and have a blast!
Cheers to fishbowl cocktails and the joy they bring to our taste buds and Instagram feeds!
Summer Cocktail Party Menus: Sipping and Celebrating the Sunshine!
The warm breeze, longer days, and vibrant sunshine can only mean one thing—it's time to throw a fabulous summer cocktail party! Picture this: a gathering of friends, lively conversations, and of course, an array of refreshing drinks to beat the heat. Today, we're diving into the world of summer cocktail party menus, and trust us when we say that fishbowl cocktails are the ultimate star of the show!
For planning a summer cocktail party, crafting a menu that complements the laid-back, fun-filled atmosphere is key. You want to offer your guests a variety of tasty libations that not only quench their thirst but also leave them craving more. Here are a few ideas to get your creative juices flowing:
The Fishbowl Extravaganza: Let's start with the pièce de résistance—fishbowl cocktails! As we mentioned earlier, fishbowl cocktails are the perfect party drinks. They're visually stunning, packed with flavor, and provide a great opportunity for guests to share a communal drink. You can choose from the tropical paradise, electric blue, or berry blast fishbowl cocktails we discussed in our previous blog post. Prepare a few different flavors to cater to various taste preferences and let the fishbowls be the centerpiece of your cocktail party!
Signature Summer Sips: besides the fishbowl cocktails, it's always a good idea to offer a selection of signature summer sips. Consider creating a specialty cocktail menu featuring refreshing options like mojitos, margaritas, and spritzers. Experiment with fresh fruits, herbs, and even infused spirits to add a unique twist. Watermelon basil mojitos and cucumber elderflower spritzers will be a hit with your guests.
Mocktail Magic: Don't forget about the non-drinkers and those who prefer non-alcoholic options. Create a few mocktail masterpieces that are just as delicious and visually appealing as their alcoholic counterparts. Virgin piña coladas, sparkling berry lemonades, and minty mojito mocktails are excellent choices to keep everyone in high spirits.
Delicious Bites: To accompany the refreshing drinks, you'll want to serve some delectable bites. Opt for light and flavorful finger foods that are easy to eat while mingling. Fresh fruit skewers, bruschetta with seasonal toppings, mini caprese skewers, and grilled shrimp skewers with dipping sauces are all crowd-pleasers. Don't forget to include some vegetarian and vegan options to cater to different dietary preferences.
Sweet Treats: End the party on a sweet note with some delightful desserts. Fresh fruit tarts, mini cheesecakes, or even a make-your-own ice cream sundae bar will please everyone's sweet tooth. Consider incorporating seasonal flavors like lemon, berries, or tropical fruits to add a summery touch.
Remember, the key to a successful summer cocktail party is to create an ambiance that allows your guests to relax and enjoy themselves. Set up cozy seating areas, play some upbeat tunes, and add a touch of tropical décor to enhance the party vibes.
So, dear cocktail enthusiasts, get ready to sip, mingle, and celebrate the sunshine with a delightful summer cocktail party. And don't forget, with party drinks that steal the spotlight, fishbowl cocktails are unrivaled. Cheers to good times and unforgettable summer memories!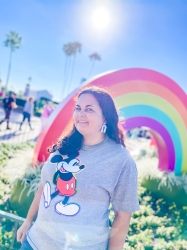 Latest posts by Krystal | Sunny Sweet Days
(see all)