A guide to making summer camp registration form online
Summer camps are a great way to keep kids off the couch, get them active, and have fun. But they can also be expensive and time-consuming for parents who must register their children for multiple activities. 
Fortunately, with the help of summer camp registration forms, parents can register their kids for any activity in just a few minutes. Parents don't have to struggle for hours filling out paper forms for their kids. These online forms proved beneficial to parents who don't have much time to go to different summer camps and collect forms.
Those who create these forms need to make sure their forms stand out and attract more families.
Choose a High-Converting Template
When it comes to choosing a template, you want to make sure that your audience will be able to navigate through the form easily. To do this, there are some things you can keep in mind as you select a template:
Choose a template designed for your audience: If you are creating an online summer camp registration form for kids, choose something colorful and playful to match the rest of their digital experience (and it isn't boring). If your audience is older people who like sports and fitness, choose something more adult-oriented and serious.
Choose easy-to-use templates: The last thing you want is for people trying to find information on your website or fill out forms to become frustrated with technical difficulties or confusing interfaces. Make sure there's enough space between boxes so that users don't accidentally click on one when they mean another; use large fonts for important questions; use clearly labeled buttons where needed etc.
Add the right questions to your summer camp registration form.
As you're building your form, make sure you ask for the right information. It's important to think about things from the perspective of a parent. What is it that they want to know? If you don't ask for it, they may not provide it. For example, your form could include questions like, does your child have any allergies or medical conditions that we should be aware of? Do you have any special needs or accommodations we should be aware of (such as dietary restrictions, physical disabilities, or learning disabilities)? Do you have any special instructions or requests that you would like to share with us?
Make your form attractive to increase conversions.
Use a good design: Your form doesn't have to be flashy or complex, but it should look professional and well-designed. Don't use too many colors or fonts, and don't let your design get in the way of users reading the text.
Choose a good font: A good font is easy to read at all sizes, clear, and simple without losing any legibility or quality of the font itself, such as kerning, tracking, etc.
Make sure every word counts: This means only putting in enough fields necessary for collecting data while not wasting space by adding unnecessary fields that could confuse customers.
Have an attention-grabbing header: Make sure your header reflects what will happen when people click on it. If you want people to sign up, tell them why you're asking for their information; if you want people just searching around, then make sure something is interesting about what you are showing them.
Conclusion
As you can see, creating summer camp registration forms is not as difficult as it seems. All you need is some basic information and a few minutes. Keeping the above tips in mind, you can make a great form to help the candidate or the parents fill the form faster without much hassle.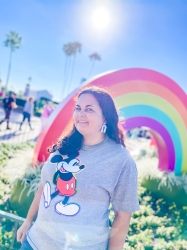 Latest posts by Krystal | Sunny Sweet Days
(see all)