Want To Try Something Exciting This Summer? Here Are Some Ideas
Summertime is the perfect time to try something new and exciting. Here are some ideas to get you started. Summer is a time for exploration and adventure. It's a time to discover new things and have fun. If you're looking for some ideas on how to make this summer more exciting, you've come to the right place. Below are six different activities that will help you explore new interests and have some fun this summer. So what are you waiting for? Get out there and try something new!
Jet Skiing
One of the best ways to enjoy the summer sun is by jet skiing. Jet skiing is a great way to get out on the water and have some fun. It's also a great workout. If you're looking for a new way to get your heart pumping, jet skiing is definitely for you. You can even rent a jet ski in Dubai if you're going there for the summer vacation. Additionally, before renting a jet ski, make sure to check out jet ski insurance to see if it's something you need. For example, in the UAE, jet ski insurance is mandatory.
Kayaking
Kayaking is a great summer activity because it's exciting and fun. It's a good workout, and you can explore different waterways. If you're new to kayaking, there are some things you need to know before you get started. First, make sure you select the right kayak for your needs. There are a variety of kayaks available, so make sure you choose one that's the right size and fit for your body type. You'll also want to choose a kayak that's stable and easy to maneuver. Once you've selected the right kayak, it's time to learn how to use it. There are certain techniques you need to know in order to stay safe while kayaking. Make sure you practice these techniques in a safe area until you feel comfortable using them. And always wear a life jacket when kayaking, even if you're an experienced paddler.
Be sure to check the weather forecast before heading out on your kayaking adventure. Storms can move in quickly on the water, so it's important to be aware of the weather conditions and plan accordingly.
Paddleboarding
Paddleboarding offers a unique way to experience your favorite body of water. You can find paddle boarding lessons and rentals at many local beaches and lakes. Paddle boarding is essentially standing on a large surfboard and using a paddle to propel yourself through the water. It is a great workout and a fun way to enjoy the outdoors. For example, you can paddle through the waves at the beach, or explore a calm lake. Or, try stand-up paddle boarding yoga for a relaxing and challenging workout.
Hiking
If you love being outdoors, then hiking is the perfect summer activity for you. There are so many different hiking trails to explore, with varying degrees of difficulty. You can find easy hikes that are great for beginners or more challenging ones for experienced hikers. And, there are always beautiful views to enjoy while you hike. For example, in the U.S., you could hike the Appalachian Trail or the Pacific Crest Trail. Or, in Canada, you could try out the West Coast Trail or the Bruce Trail.
Camping
Another great option for summer fun is camping. You can pitch a tent in your backyard, or go on a more adventurous camping trip and explore the great outdoors. There are many different types of camping, so you can find an option that suits your needs and interests. For example, car camping is perfect for those who want to camp but don't want to hike long distances carrying all their gear. And, if you love spending time in nature but don't want to rough it, then glamping might be more your style. Or, if you want a true wilderness experience, you could go backpacking and camp in more remote areas.
Fishing
Fishing is another great summer activity that can be enjoyed by people of all ages. It's a great way to relax and unwind, and it can also be quite productive if you catch dinner! There are many different types of fishing, from fly fishing to deep sea fishing. You can fish from the shore, or go out on a boat. And, if you want to increase your chances of success, there are plenty of helpful guides and tips available online and in stores.
Summer is the perfect time to get out and try new things. There are so many different activities to choose from, so you can find something that suits your interests and needs. And, don't forget to check the weather forecast before heading out on your adventure!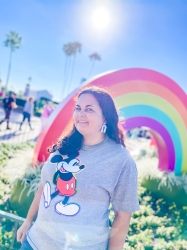 Latest posts by Krystal | Sunny Sweet Days
(see all)