Make Your Home Cooler With Custom Window Shades
When the weather is hot, you understand how costly it is to keep your home cool. When the weather becomes warmer, you must turn on your air conditioner until the inside temperature is bearable once again. Today, we'll share a little secret with you that will save your air conditioner work and money in the hot summer months: custom window coverings.
Why Custom Window Treatments?
It's critical that your blinds be able to fit your specific windows and doors. Inexpensive store-bought window coverings will not provide you with the same advantages.
Reduce Heat Leakage
Sunlight pushes heat into your home when it floods your windows. Without the proper light control, your home gets hotter, forcing you to needlessly run your air conditioner. The solution is simple: Custom shades are fitted so they block most of the sun's rays from entering your home!
Additional Blockage From Quality Materials
Furthermore, custom window shades are constructed of high-quality materials that not only keep the space behind them cool but also allow plenty of natural light to enter. With little loss of visibility, you'll get great cooling effects while still having a decent view.
Styles of Shades to Choose From
Fortunately, there are numerous custom interior shades to select from.
Roman Shades
Roman shades, which are fabric-based designs with pleats or ruffles on the top that you can open and close with a cord or smart home technology, are among the most popular. They come in a variety of colors and materials to suit your house décor, so you're sure to discover one that works!
Cellular Shades
These might be our favorite type of insulating shade. Cellular shades are perfect for keeping cool air locked in your home. Their honeycomb structure provides the unique benefits of keeping cool air in during the summer and hot air in during the winter.
Cellular Shades
The color tones you choose for your window treatments will determine the appearance of your room. If you're looking for light, airy colors that breathe life into a space, opt for lightweight fabrics or natural dyes like hemp, camo, and burlap. You may also enhance the decor with neutral-toned pillows and textiles on dark furniture
Roller Shades
Roller shades are a popular choice because they look good in every room. They're easy to operate, depending on your demands at different times of the day. The major drawback is that because of their style, these curtains do not provide much insulation.
Will Custom Window Shades Work for Your Home?
Nobody wants to feel trapped in a cave. Fortunately, today's bespoke cooling window coverings are flexible, can be fitted to any home, and within any budget. They're also available in natural hues, designs, and textures that allow plenty of light into your home so it remains bright and inviting.
Purchasing Custom Shades
Begin by conducting an internet search for professionals in your community and asking friends and neighbors. After you've chosen a few firms, look into the client reviews section, ask for testimonials, and inquire about pictures of their past work.
Go Custom
Many people believe that custom shades are only for looks and comfort, but there's a lot more to it than that. Custom window blinds are specifically designed to keep your family warm or cool and they can save you money. Custom shades do it all!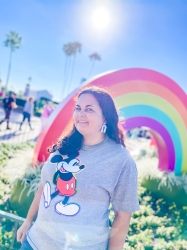 Latest posts by Krystal | Sunny Sweet Days
(see all)