Qualities to Look For in a Life Insurance Company
Life insurance is, in essence, a solemn promise to care for your loved ones after you have passed away. Naturally, selecting a life insurance company happens to be an important decision because it would affect your family's financial prospects. So, the most important factor in this decision would the element of 'trust' and 'longevity'. Do you trust this company? Would it be around for the next 30 years or more?
Unfortunately, selecting a reliable life insurance company can be a very confusing process. Because there are several companies in the market, and it is hard to make a pick. So, while taking this fundamental financial decision, you should consider aspects such as the terms of that policy, financial stability of the company, etc. In this short guide, we have a few key factors that would help you decide how to pick the right company to ensure your family's financial security. Below are the five integral factors to consider.
1.   Does Your Company have Financial Stability?
There are various agencies that rate insurance companies, similar to the ones that deal with consumer credit bureaus. These agencies offer a comprehensive insight into the financial stability of an insurance agency (inclusive of solvency and liquidity). You need to know whether the company you are about to select can honor future claims at all. The rating agencies do not analyze all the insurance companies and each agency would have a different rating method and unique standards. So, you must consider a couple of agencies before selecting one.
Moreover, every state has a stipulated solvency level that an insurance company ought to maintain. So, you must seek this information from your financial advisor before finalizing an agency. Also, you can do some research about the financial stability of the company yourself!
2. Consult a Finance Expert
Selecting a reliable financial expert is an integral part of this decision. So, when you are searching for an expert to help you decide which life insurance company is the best, it is prudent to see who is actually interested in hearing about your 'unique situation. A good finance professional would recommend a company that is offering policy befitting your situation. Seek help from professionals that represent various companies instead of just one. You should also ask questions to clarify why your financial consultant is recommending a particular insurance company to you.
3. Transparency
To trust an insurance company (or anyone) you must get to know them well. As a consumer you the right to check all the terms of an insurance policy before agreeing upon it. The review period is mandatory; however, duration is often varied. You must make use of this review period, instead of signing a policy without reading the terms at all.
While reviewing the policy, you would be able to understand what it covers and doesn't cover. For example, an ideal insurance policy should have low deductibles and an easy policy claim process. If there are clauses that you do not comprehend, seek help from your financial consultant. Anyhow, it is important not to discount the significance of this due diligence before you sign the policy terms.
4. Check the Department of Insurance in Your State
If you are searching for more information before selecting an insurance company or a policy, the best place is the Bureau of Insurance in your State. You can use the Department of Insurance in your State to gather valuable information about any insurance company.
5. See the Word of Mouth
It would be enlightening to research consumer complaints filed against an insurance company that you are considering. You should also pay attention to how these complaints were handled or resolved. How an insurance company deals with its consumers, matters a lot. Some people ignore this step, however, this is the most significant factor to look into.
If you see red flags in the company profile, you can take notes and decide accordingly. Some other factors to consider include the ease of accessing customer support and their readiness to resolve the issues. Ideally, you would want an insurance company that respects its customers and has a sense of commitment to helping them.
Selecting an insurance company and a policy is not a decision that you take for granted. You are entering into a relationship with that company and it would affect the future of your loved ones. So, you must take all different factors into consideration and select a company that offers the best protection. By considering the above-enlisted factors, you should be able to take confident strides in this decision-making process.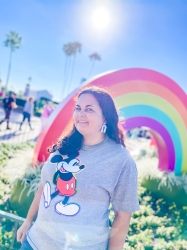 Latest posts by Krystal | Sunny Sweet Days
(see all)