Leveraging Video For Pet Store Marketing And Advertising
The Ultimate Guide To Using Videos For Your Pet Store Marketing
Every year, marketing evolves, but videos have always proved to be a powerful tool for promoting any product or service as they have always delivered memorable, emotional, and inspirational experiences. These are the kinds of interactions that have always assisted brand marketers in achieving key goals, including recognition, consideration, and, most crucially, sales.
Creating an attractive video to market and advertise a pet shop does not have to cost paw and leg. It is, in fact, one of the most affordable solutions accessible for any pet store owner. All it takes is a thorough understanding of how to leverage video marketing, a few basic tools, editors, your brand's online presence, and undoubtedly the out-of-box ideas to market your pet store, and you are done. Here are a few pointers that will help you in leveraging the video marketing for your pet store:
Social Media Marketing
For all marketers, social media marketing has become a staple, providing them with a range of channels such as YouTube, Facebook, Instagram, and Twitter through which they may reach their target audience and improve consumer interaction. Pet businesses, on the other hand, are typically distinct from other sorts of social media marketing since they appeal to a very particular target audience: pet owners.
You may use social media platforms by posting videos on Facebook or Instagram to promote your pet store by offering unique items and pet care tips, sharing images of your customers with the products, luring them with exclusive deals and discounts, using hashtags, mentioning your customers, and posting testimonials, and much more.
However, if you wish to primarily leverage the benefits of videos, youtube is the best choice. With minimal investment, you may create engaging videos through an easy online video editor by featuring tutorials and tips, such as video guides to different breeds of pets, what you feed them, vaccines to be given, and care to be taken of their offspring.
Video Contests
A video contest is a sort of giveaway in which consumers are asked to conduct a video activity to be included in a prize drawing. A video contest may be held on practically any social media platform, including Facebook, Twitter, Instagram, and YouTube. They are also simple to use on your company's website.
Video competitions are an amazing method to increase the number of fans on your Facebook page, email newsletter subscribers, Instagram followers, and YouTube channel subscribers. They may also assist you in growing social media engagement and driving viral traffic to your site. Because of how fascinating and attention-grabbing video contests are, they almost always go viral.
Furthermore, if your video content includes a voting stage, everybody who joins has a solid motive to spread the word about it to gain additional votes. That means they are doing all of the legwork for you, generating your online visibility, subscribers, and new clients. You can hold various video contests like Pet 'n Shape Dog Video Contest, viral dog contest, or anything that sort of.
Embedding Videos Into Your Blog Posts
If you want your blogs to stand out, make them more entertaining than those of your rivals. A summary of a topic written in 500 or 800 words will no longer suffice. Using videos is a proven technique to provide your blog entries that need an exciting factor that attracts search engines and keeps readers interested. When you incorporate videos into your blog posts, they become more vivid and engaging. You may repurpose content ideas freshly and engagingly by writing a pet blog article and generating a companion video.
In addition, blog postings containing videos generate greater inbound links and views than otherwise. Videos in blogs can be used in a variety of ways, such as creating Tutorial or explainer videos, creating summaries of your blogs, promoting your brand, customer reviews, or adding Q& A sessions to interact with customers, all of which can make your blog more lively while also benefiting you in advertising.
Video E-mail Marketing
When you add visual content to your email campaign, you have the potential to boost engagement and get your content shared a lot more frequently. However, adding video to email is a difficult undertaking, especially since many email service providers refuse to show embedded movies in emails. It is a regular stumbling issue for marketers.
Pet Supplies Plus required a solution to present video in their emails in a way that all of their subscribers would like when they wanted to increase interaction with video. With the help of video e-mail marketing, you can easily promote pet shows and events or provide any sort of training videos. This will help you in enhancing your engagement with the target audience.
Video Advertisements
Over the last 10 years, video commercials have exploded in popularity due to the numerous benefits they provide to businesses. When you create a video ad on YouTube, sophisticated targeting allows you to select your audience, ensuring that only people who are likely to engage in your product, business, or service see it.
The 'no skip' option on YouTube also guarantees a certain degree of interest! Pet retailers should concentrate on creating video advertisements in order to raise brand recognition and obtain additional insights into their product offerings. These videos can be shot on the basis of the demographic targeted by the brand in such ways that it leaves an emotional corner for the viewer and leaves an opportunity to convert that advertisement lead into sales.
Webinars
Webinars are a low-cost approach to connecting an interested audience to your product or service in real-time online. People that connect with the landing page for the webinar will be added to your marketing automation and CRM tools. These allow presenters to share a variety of documents with their audience, including voice notes, videos, presentations, and other documents.
It serves various purposes, but the most essential and common is to educate and engage an audience which is a crucial aspect for any marketer. Inviting potential customers to free webinars or attending a live session, or offering the audience to watch a recorded version of a previous session. You can touch on topics like sharing valuable tips and takeaways for pet owners such as taking steps to keep pets happy while traveling and measures for utmost care during the difficult times of the pandemic by acknowledging the virus's challenges and concerns.
Conclusion
Thus, it would be no wrong in saying that Pet owners are in the peculiar situation of needing to shop for nearly all of the same things that people require, such as food, bedding, clothes, medication, and toys, for a creature that would never buy those products on its own. Pet owners must be educated on how they can accomplish this efficiently and take the best possible care of their dogs.
This is why video marketing is a great approach to interact with and educate this audience, whether it's for the greatest items on the market, how to correctly administer a prescription, or exhibit your thought leadership on a topic. You're giving customers useful material while also establishing trust and brand loyalty. So do not miss the awesome opportunity to gain the maximum advantage of videos in your marketing and advertising strategy.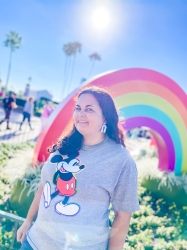 Latest posts by Krystal | Sunny Sweet Days
(see all)