Why Is It Important for Students to Lead a Healthy Lifestyle?
The importance of leading a healthy lifestyle for students cannot be overemphasized. From improved cognition and overall health, a healthy lifestyle also contributes to academic success and ensures that your studies are not as stressful as they are for an average student. Considering there are a lot of myths about what healthy foods and lifestyles are, let's debunk some of them and see what easy steps you can take to ensure a healthy life during your studies. 
Healthy Lifestyle for Students
Leading a healthy lifestyle can be overwhelming for some students, while some simply embrace it and use it to their advantage. And while some students may be seeking the Holy Grail in the foods they eat, some others may look for custom essay support to help them with some school tasks. Truth be told, there is no one single recipe for healthy living – it is all about making the right choices that also happen to work for you.
Healthy Foods for Students
A lot of students need to improve their diets. Once the exams hit, many turn to fast food, filling their stomachs but draining themselves of the much-needed energy that could be used to study. In reality, you do not need fancy avocado spreads for breakfast, lunch, and dinner. What you need are:
Fewer dairy products – they are difficult to digest and can cause inflammation,
Fewer meat products – are classified as equally cancerogenic as cigarettes and asbestos, it is time to slowly learn to live without them, and
Colors, as filling your plate with colors is the easiest indicator of a varied diet. Include the following colors of fruits and vegetables in your diet:

White – as it is good for the immune system, colon, and heart,
Yellow – as it protects the heart, lowers cholesterol, protects eyesight, prevents cancer and joint problems,
Red – as it can decrease blood pressure, protect the heart and kidneys, and your skin,
Purple – as it is a staple color for a healthy heart, blood vessels, and memory, has anti-aging properties and protects the urinary tract from infections, and
Green – as it improves digestion, is good for blood, eyesight, bones, and immune system, and it can help prevent cancer.
Sports for Busy Students
There are also many sports that you can do as a busy student. Going to the gym, jogging, running, and hiking are all activities that will keep your body healthy. In addition to this, you can also listen to an audiobook or a podcast while doing them and ensure that you learn while working out and that you waste no time.
Destressing for Students
Destressing is an integral part of staying healthy. For this reason, many students delegate their school tasks or even turn to Open Heaven for real daily motivation, far from recycled Instagram quotes. Knowing when to slow down and have some time to think about your past achievements and future plans is a great way to destress.
Speaking from personal experience, simply working/studying every day is simply not the best thing to do. Taking a single day a week to destress and recharge can help you do so much more than working 24/7 ever could. Give yourself time and never feel guilty about taking time for yourself. 
Final Considerations
Leading a healthy lifestyle for students has numerous benefits that many do not talk about. Being able to take care of your food, physical activity, and destressing activities is all you need for a truly productive semester. It is also what you need to do to ensure long-term success in your studies and less stress and sick days overall.
Andrew Mazur
Being able to approach any topic holistically is the key to success in any undertaking. Andrew Mazur, an avid learner, tries this approach to almost every issue in life. He is not always 100% successful, but he gets better by the day. He would love to own a coding agency one day.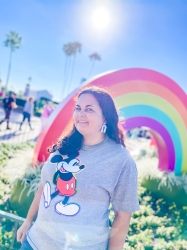 Latest posts by Krystal | Sunny Sweet Days
(see all)