6 Steps to Making Your Travel Dreams Come True
Do you have a travel dream that you've been wanting to make a reality? Maybe you've wanted to go on a safari in Africa or explore the ancient ruins of Greece. Whatever your dream may be, you can take steps to make it happen! This blog post will discuss six steps to help you plan and execute the perfect travel experience. So what are you waiting for? Use the below steps to make your traveling dream come true.
Start Planning Now
The first step in making your traveling dream come true is to start planning now. You will need to find out what kind of trip you want to take, research different destinations, and begin to save money. The sooner you start planning, the better. Ensure that you create a budget and stick to it. This will help prevent any financial surprises down the road.
When planning for your trip, you need to consider the type of trip you want to take, your travel dates, means of traveling, accommodation, and activities. There are many different types of trips you can take. You may want to go on an adventure trip, a luxury trip, or a budget-friendly trip. Consider what kind of experience you want to have and start planning accordingly.
Consider Your Budget and Ways of Financing It
The second step is to consider your budget and ways of financing it. You need to calculate the estimated cost of the trip and start saving up. If you're unsure how much the trip will cost, research travel expenses such as airfare, accommodation, food, and activities. Once you have an estimate of the total cost, you can start looking into ways of financing your trip.
There are many different ways to finance a trip. You can use savings, take out a loan, or use credit cards. There are different forms of cash loans that you can use to finance your trip. Ensure to choose the best, depending on their requirements and your needs. You can also look into travel rewards credit cards to help you save money on airfare and accommodation. If you're taking out a loan, shop for the best rates and terms.
Get Your Passport Ready
The third step is to get your passport ready. Depending on your destination, you may need to apply for a visa. Start the process as early as possible, so you don't get any delays. If you already have a passport, make sure it's up-to-date and will be valid for the duration of your trip.
Some countries require that your passport be valid for at least six months after your planned return date. Others require that you have two blank pages in your passport. Be sure to check the requirements of the country or countries you visit and prepare your passports well in advance.
Check Your Vaccinations and Get Travel Insurance
Another important step you should take is to check your vaccinations and get travel insurance. Depending on your destination, you may need certain vaccinations. For example, if you're traveling to Africa, you may need a yellow fever vaccination. It's important to check the requirements well in advance to have time to get the necessary vaccinations.
It's also important to get travel insurance. This will protect you in case of any medical emergencies or trip cancellations. Be sure to read the fine print and understand what is covered under the policy. You can work with a travel agency to find the best travel insurance policy for your needs.
Book Your Travel Arrangements
The fifth step is to book your travel arrangements. This includes your airfare, accommodation, and transportation to and from the airport. It's important to book these in advance to get the best rates and availability. When booking airfare, be sure to check for any restrictions or requirements. For example, some airlines may require that you have a certain passport or visa.
Be sure to book your accommodation in advance. This will ensure that you have a place to stay when you arrive at your destination. You can use websites like Airbnb or Booking.com to find and book accommodations. If you're traveling with family or friends, you may want to look into renting a vacation home.
Pack Your Bags and Get Ready to Go
Once all the plans and preparations are complete, it's time to pack your bags and get ready to go. Be sure to pack everything you need for the trip, such as clothes, toiletries, medications, and travel documents. It's also important to bring along some cash in the local currency.
If you're traveling internationally, be sure to check the customs regulations of your destination country. This will help you avoid any delays or problems when you arrive. For instance, some countries have restrictions on what you can bring, such as food or plants.
These are the six important steps to make your travel dreams come true. With proper planning and preparation, you can ensure that your trip is enjoyable and hassle-free. So start planning today and turn your dream vacation into a reality. Bon, voyage!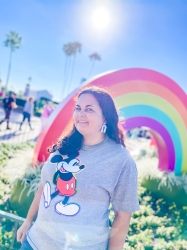 Latest posts by Krystal | Sunny Sweet Days
(see all)