Gadgets That Help Us Improve Our Life
Technology has changed the way that we all live our lives. Things are much easier for us than they were for our grandparents since we have helpful gadgets that can improve our lives and make routine tasks a lot easier to complete.
If you are interested in using gadgets to make your life easier, then you need to first research gadgets and find the ones that will be most useful to you. This post will explore different popular gadgets, offering a list of them to you so that you can consider investing in them and using them yourself.
Remote Controls
Remote controls are used for a broad range of different things, from opening our garage doors to unlocking our cars. The use of remote garage door openers (and car keys, for that matter) is increasing because they are extremely useful pieces of equipment that can be operated without a wired connection. The distance that you can stand between yourself and the object that you are trying to control is also very large now. Before remote controls had a very short reception distance, now you can turn your television on from the other side of the house and unlock your car from a hundred yards away. Due to advancements in the remote control industry, lots of devices are being sold with remotes, because they make using them a lot easier, and save people from having to get up and operate things manually.
Smartphones
Smartphones are perhaps this list's most common type of device. In fact, it's very likely that you are reading this post on one right now. Smartphones are a staple in most people's households because they are highly useful and allow people to do a wide range of things that they would otherwise need a laptop for, except on the go. Because smartphones connect to mobile internet towers, they don't need a Wi-Fi connection to access the internet, either. This means that people are able to use the internet on the go, without having a Wi-Fi router anywhere near them.
Personal Computers
Personal computers and laptops are highly useful pieces of equipment, found in most peoples' homes. The downside to them is that, unlike smartphones, they don't have SIM card readers, and therefore, can't connect to mobile internet unless you hotspot yours from your phone. A laptop is also a fantastic investment to make because they are small, compact, and effective. You can use personal computers and laptops for more or less the same things, although personal computers tend to be a lot faster and are built for heavy-duty processes. The main advantage of a laptop is that you can carry it around with you outside.
Tablets
Tablets function very similarly to laptops, except they aren't as powerful and can't do half as many of the same processes that a laptop can. Despite this, a lot of people use tablets for work. The main reason that people use tablets for work is that they are portable, small, and easy to store. Tablets also tend to have a lot better battery lives than laptops do, mainly because of their small size (meaning that they can't run a lot of programs or do a lot of heavy-duty processes, which would deplete their battery levels).
Monitoring Devices
Monitoring devices are given by doctors to patients with health symptoms that they think need to be monitored. A monitoring device is a highly useful piece of equipment because it can help people to determine whether or not they have serious health problems, without having to spend a night in a hospital or spend hours with their doctor performing various physical exercises and tests. Monitoring devices can sometimes transmit information via Wi-Fi to a doctor, meaning that a patient doesn't have to go in for any follow-up appointments, because their doctor can read the device's results remotely, without needing to physically examine it.
Smart Hubs
Smart hubs are becoming very common, especially with wealthy homeowners. There are a variety of different smart devices that people use today, from smart ovens to smart televisions. All of your home's smart devices can be connected to a single smart hub, which controls them. You can also access your hub via your phone, which then gives you the ability to control all of your devices remotely, from wherever you are in the world. You can turn your home's heating on from another country if you have a smart heating system connected to your central hub.
Technology has made all of our lives easier. You are likely very familiar with all of the devices that have been mentioned in this post because they are very common and highly useful. If you have any of them, then it's fair to say that your life has also been changed positively by technology.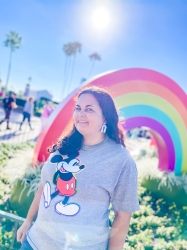 Latest posts by Krystal | Sunny Sweet Days
(see all)