How Do You Deal With Household Disasters?
We all love our homes. We work hard to make them the most wonderful and positive spaces possible. They are the place where we're able to escape from the stress of the modern world. They're the one place where we're supposed to be able to feel totally safe and secure. But what happens when the stress of the world invades that space and makes it feel unsafe? The idea of a household disaster is something that a lot of people would work hard to avoid thinking about but sadly it's something that just about everyone may have to deal with at some point. With that in mind, here are some of the more common household disasters and how to deal with them.
Flooding
The chances of you waking up knee-deep in water are pretty slim but there are always things that can happen out of your control like a burst pipe or a leak in the roof. It can feel like the end of the world but there are always ways to deal with it. The first is to minimize any damage caused by keeping as many of your possessions as dry as possible. After that, the best thing to do is to get in contact with a restoration company. That way, you can make sure that you're able to get your home back to the way it was as soon as possible.
Fire
There are few things in life more frightening than a fire in your home. Depending on the severity of the fire, it's possible that you may be unable to return to your home at all. It's tempting to try and save as many things as possible but the most important thing should always be getting yourself and your family to safety as quickly as possible. If the damage is particularly bad, hiring professionals to restore and rebuild your home may well be your only available option.
Break-in
After any kind of break-in, the first thing that you should focus on is making sure that you and your family feel safe in your home again. Not only can a break-in have a direct impact on your home but it can also be incredibly traumatic and damaging for your state of mind. It might even be worth taking some time away from home while repairs are made to things like broken locks or windows so that you and your family can get away from the source of the stress and can return to your home when things are back to normal.
The reality of these kinds of things is that they're very unlikely to happen, but they're not impossible. The key is to find the right balance between being prepared for the worst without letting the fear of what could happen completely take over your life. For the most part, the vast majority of people's homes are always going to be secure and happy spaces. So be aware of things that can go wrong but don't let that stop you from enjoying a space that you truly love.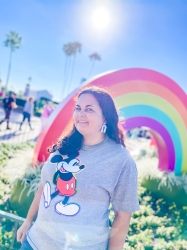 Latest posts by Krystal | Sunny Sweet Days
(see all)