Four Simple Ways to Save Some Serious Cash
Whether you're planning for a major purchase or working towards a more secure future, saving some extra money can go a long way towards improved financial security. If you're looking for easy ideas that have a huge impact, consider these four simple tips to save cash and build savings.
Change Your Eating Habits
One of the easiest ways to drain your money is by eating out. On average, it costs almost three times as much to get takeout or dine at a restaurant than it does to make an equivalent meal at home. Try to prepare most of your meals at home and limit eating (and drinking) out to no more than once a week. Splurging on tasty ingredients at the store can make it more appealing and is still less expensive. Not only can you help your bank account but you can also improve your health at the same time.
Start Shopping Secondhand
When you need to make a major purchase, buying brand new items can take a chunk out of your savings. From used cars in Pueblo, CO to furniture and clothing, buying used products can help you enjoy virtually all of the benefits at a fraction of the price. This is especially true if you're committed to a particular style or name brand. With a little prep work and research, you can save a lot of money and buyer's remorse by shopping secondhand.
Write Down Everything You Spend
If you're wondering where your money went at the end of every month, simply keeping track of your spending habits can lead to major changes in your financial status. For one month, commit to documenting every single purchase you make. To better understand how you spend your money, divide your spending into the following categories:
Bills- utilities, rent, credit card payments and anything else you have to pay on a monthly basis
Groceries- food and household supplies you buy online or in a store
Transportation/Gas- routine expenses that you use to get to work, school or anywhere else you need to go
Entertainment and Non-Essentials- Eating out, new clothes, movie tickets and anything fun that comes with a price tag
Whether you use an online budgeting app or old fashioned pen and paper, keeping track can help make you aware of your true financial habits. At the end of the month, add up what you spent in each category, then make changes based on your income and monetary goals.
Never Buy Groceries Without a Plan
Once you've committed to making more of your meals yourself, you'll still need to evaluate your grocery shopping habits. It's easy to waste a lot of money in this area, especially if you don't go into the store with a plan. First, evaluate what you have on hand and plan your meals for the week accordingly. Next, make a list of what you need to purchase and stick to it in the store. Finally, set a budget to help you limit extra add-ons while you're browsing the aisles.
To save more money and beef up your bank accounts, give these simple tips a try today!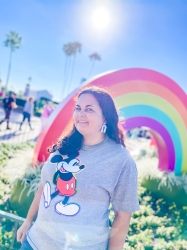 Latest posts by Krystal | Sunny Sweet Days
(see all)