How to Save Money This Fall | Fall Pumpkin Pie Printable
Fall can be expensive. I know that I've already purchased Halloween party supplies, candy, decor, theme park tickets, and have hit up the crafting aisle more times than I can count. I gotta get all the fall stuff before it sells out! I know that you can relate.
Saving money this season can be simple if you know where to look!
How to Save Money This Fall
Download the Hopster App. First things first…you're going to want to add this app to your smartphone. I like apps that are on my phone instead of clipping coupons or using shopping lists since it is WAY more effective for me. I take my phone with me while I shop to listen to music, go through my lists, and keep my rebates and coupons handy. Start saving with Hopster Rebates! It's oh so EASY!
Choose your rebates from a large selection of brands, and shop at your favorite store. ANY store will do. That is what makes this app so convenient. You don't have to shop at a specific store.

Take a picture of your receipt showing the items that you purchased. Rebates will be redeemed and the cash will be credited to your PayPal account as soon as the redemption is validated. That means you don't need to wait to reach payment threshold to get your money back!
You can also provide feedback to brands on your favorite products, and you can share savings with friends and family. Look for rebates on your favorite grocery items, beauty essentials, appliances, pet supplies, and more!
Other Fall Savings Tips:
Buy in advance. You know those amazing 90% off sales you see after the holidays? Stock up! It might seem silly to buy Halloween decor 364 days in advance, but the savings make it worthwhile.

Use homemade decor. This is a tip that can transform your holiday decor. Skip the premade art or framed decor, and make your own! You can create your own designs in a tool on your phone or computer, or you can print our free artwork from bloggers like me! Free printables go a long way, and you can find almost any design that you might want for your home.

To add color to your fall mantel, print out this sweet like pumpkin pie printable. It is sized 8 x 11.5″ so it can fit anywhere you want it to go! Size it down for a smaller frame, laminate it, hang it at a party, hole punch it in a planner. Whatever you can think of!
Share with a friend. You can also save money this fall by sharing with a friend or neighbor. Sometimes fall decor comes in sets that you can share OR you can split up bulk bags of candy or snacks for added savings.
Reuse and recycle. Try to reuse or recycle past seasonal decor so they have extra life long after the holiday season is over. Whether that means repainting a DIY Halloween sign to fit in with your everyday decor or teaming up with a donation center to give your decorations to someone who needs them, reusing and recycling during the holiday season is always a good idea.
How can you save money this fall?
Fall Decor Tips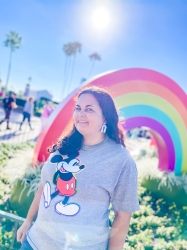 Latest posts by Krystal | Sunny Sweet Days
(see all)