$1 Cooking Spices Your Pantry Needs
This post brought to you by Dollar General. The content and opinions expressed below are that of Krystal's Kitsch.
When I first moved out on my own when I was 18, I had no idea what cooking really meant. I had never used spices before, and I never really learned how to prepare my own meals. Over time, I have grown to love cooking and spicing up my favorite dishes with Italian seasonings, cumin, or chili powder. No one taught me that lemon pepper seasoning would make my chicken flavorful or that a dash of oregano and olive oil would become my favorite way to prepare pork. I would have stocked up my pantry full of spices in those early years in my first apartment much sooner if I had known that Dollar General had dollar spices!
Clover Valley, one of Dollar General's brands, has a line of food products that are tasty and affordable. When I visited my local store recently, I had the idea to share the spices that your pantry needs. Maybe you're a new cook or you've recently moved out on your own. Or, perhaps you're preparing a gift for a housewarming party. You can never have enough spices!

I actually noticed a few Clover Valley spices that I hadn't seen before on this trip. Cajun seasoning and Soul Food caught my eye, and I did try out the Cajun spices. The difference you can experience in a dish with just a few herbs and spices is well worth experimenting with different flavors! I recommend using spices that cost just a dollar so that you aren't investing in something that costs much more. I have to admit that I've sometimes spent $5 or $6 on a spice har because I felt like I needed it. I wish I would have just shopped at the dollar store to begin with!
$1 Spices You Need
Basil
Oregano
Italian Seasoning
Lemon Pepper
Cajun Seasoning
Nutmeg
Cumin
Chili Powder
Red Chili Flakes
Garlic Salt
Seasoned Salt
Italian Seasoning
Paprika
Sage
Cinnamon
Onion Powder
Bay Leaves
Rosemary
Minced Onion
Parsley

I do love the Clover Valley brand better than what I was using before. For the same great flavor but at a much lower cost, I know now to stock up my pantry with these spices! Learn more about Dollar General Brands!
What's your favorite spice for cooking? Did I miss any?

[amazon-related-products keywords="spices"]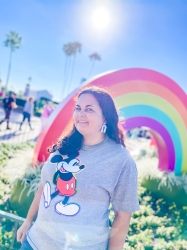 Latest posts by Krystal | Sunny Sweet Days
(see all)