Bakery Racks: multi-functional
Stainless steel Bakery Racks are available in various types in many modern online stores, so choosing the best one can be a little difficult. If you are considering buying confectionery and bakery racks from leading brands in the industry, here are the things you should consider.
First of all, bakers racks can perform various functions. Before you buy them, you must determine how you will use them.
As we know, a functional kitchen in a restaurant, bar or dining room is the key to the well-coordinated and productive work of the institution's staff. Stainless steel bakers racks make indoor space more organized, spacious, and comfortable. Bakers racks are durable, easy to use, and will withstand any load. Nowadays, it is possible to find products both in standard sizes and shapes or order them according to individual parameters.
The construction
Racks (and other stainless steel products) usually consist of supports and shelves: solid or perforated. Models with perforated/grid shelves are ideal for drying dishes, while solid models allow you to arrange everything you need to cook culinary delights compactly. The high corrosion resistance of the material of the products (if you choose stainless steel) allows contact with water and other liquids in the kitchen without consequences. The assortment of online stores usually includes products of standard sizes:
with perforated shelves;
with solid shelves;
for drying dishes.
Shelves made of stainless steel silver color will harmoniously fit into the interior, decorated in modern style, hi-tech, and minimalism. In the kitchen, they will become indispensable helpers to store ready bakery (or ingredients), and in a warehouse with an individual microclimate – for storing food and semi-finished products. They can also be easily installed in freezing chambers for storing goods at low temperatures. They will be a great help in trading floors, supermarkets, cafes, and fast food outlets. Their main advantages are:
hygiene;
ergonomics and attractiveness;
ease of operation and maintenance of cleanliness;
thoughtful design;
resistance to aggressive chemicals and temperature extremes.
Stainless steel pan racks: why do you need those?
Pan racks stainless steel products are considered the best for various purposes, not only for storing appliances. If you need a non-standard and practical solution for storing any products, stainless steel shelving is the best solution for this purpose. From now on, free space will be used with maximum efficiency.
A stainless steel pan rack is an essential attribute of warehouses, supermarkets, and a number of other establishments. Metal baker racks are often seen in industrial and manufacturing plants. A metal bakers rack is considered universal, ideal for saving space and convenient placement of bread and other products. A bread rack purchased from a reliable company will even help your business grow. Moreover, the kitchen bakers rack can withstand a solid load. No matter what you are looking for, be it a baking pan with rack or a product of any other type, you will easily find high-quality products on the Internet. Thankfully, the offer of stainless steel products is impressive nowadays.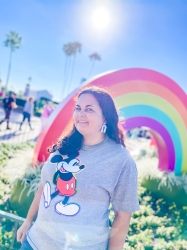 Latest posts by Krystal | Sunny Sweet Days
(see all)