Avaline Wine — Organic, Clean, Tasty
We often assume that the wine we're drinking is organic and vegan. We also assume wine is a healthier drinking choice than other liquors because it's essentially just fermented grapes. That's what the actress and entrepreneur Cameron Diaz believed as well — until she realized that was a carefully-manicured fiction fed to the masses. In actuality, most store-bought wines contain over 70 additives and food coloring agents, such as Mega Purple. And far from being vegan, they're actually filtered through fish bladder lining and egg whites.
As it turns out, the labels on wine bottles can be incredibly deceiving because the producers have no regulatory obligations to disclose their true ingredients. The lack of transparency and regulatory oversight allows producers to slap any label they want over the wine, calling it organic, vegan, or anything else. Horrified by this discovery, Cameron Diaz got together with her entrepreneur friend Katherine Power (whom she met via her sister-in-law Nicole Richie) to produce Avaline, a truly organic, clean, and delicious wine.
Avaline Wine is a brand focused on producing a clean, organic, and naturally delicious wine. Cameron Diaz and Katherine Power produced the wine over two years that they spent touring vineyards across Europe. They learned about the best wines grown around Europe, using their basic principles to curate an organic brand of wine free from additives and preservatives. While Diaz had a natural understanding of soil contents and microbiology, Powers brought her entrepreneurial know-how to make the venture profitable.
Avaline is a natural fusion of both minds, driven by fierce feminine energy that defies an industry that's all-too-patriarchal. The two women chose the name "Avaline" from a baby-naming site to signify that the wine was their baby, a feat of love and compassion. And that's why Avaline wine is uniquely placed to support a clean and healthy lifestyle.
Each bottle of Avaline prominently displays the ingredients on the label, so you know exactly what you're putting into your body. Diaz believes such transparency is crucial for Avaline. She said, "In the wine industry, there are no regulations, there's nothing that says that the label has to be transparent about what's inside of it. We think our consumers deserve that."
Cameron Diaz also makes it clear that the wine isn't about publicity or a licensing deal. She's made it a point to remove her name and image from the bottle's label to ensure people enjoy it purely because it's good.
Avaline wine will be available in certain stores across the United States. As of now, Diaz has only handed the wine over to trusted vendors, but it can also be ordered online. The Avaline website makes it incredibly easy to get your bottles of wine — you can also choose between different colors and styles to match your home and deco.
If you're as conscious about your health as wellness as Cameron Diaz, this is your chance to enjoy your favorite wine without ingesting harmful additives.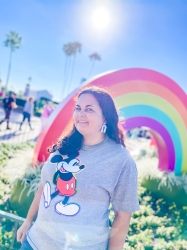 Latest posts by Krystal | Sunny Sweet Days
(see all)